Wooten making most of latest big league stint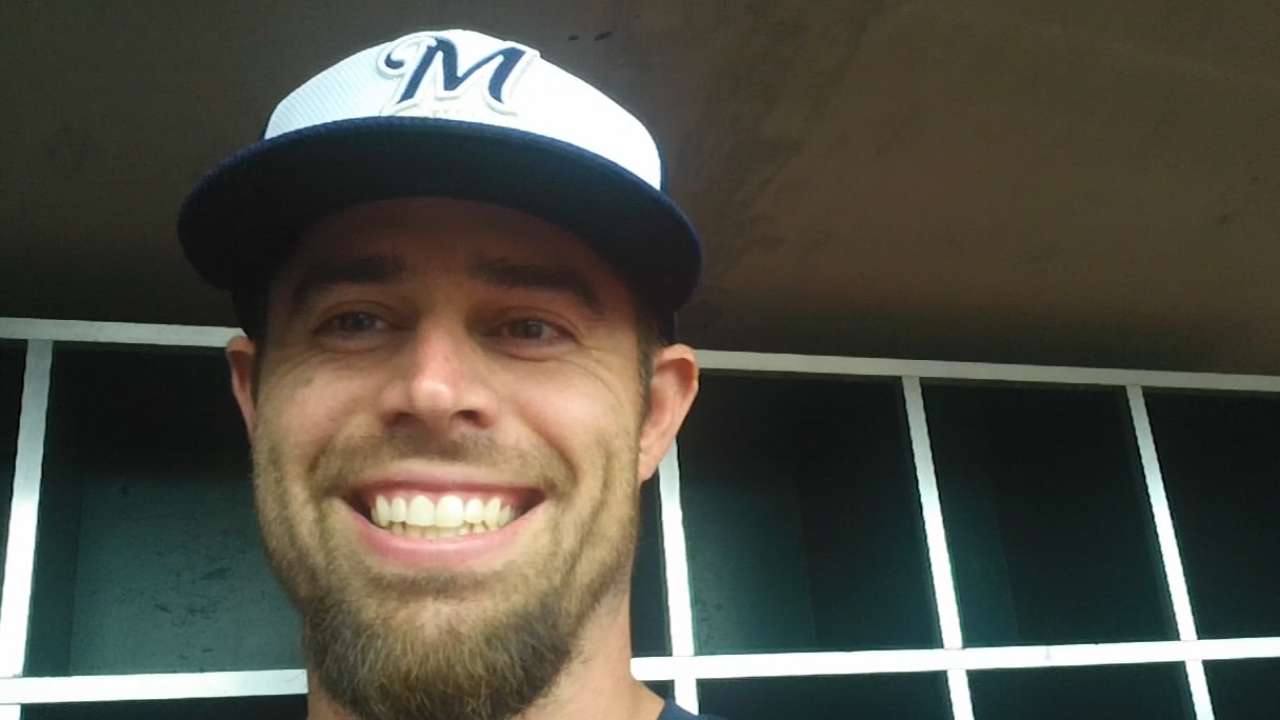 MIAMI -- When the Brewers made right-handed reliever Rob Wooten the final cut during Spring Training, they told him to stay ready because he could get called up soon.
Over his first three appearances -- all scoreless -- with Triple-A Nashville, Wooten collected three saves with four strikeouts and no baserunners.
Two weeks into the season, the 28-year-old replaced righty Brandon Kintzler in the Milwaukee bullpen when Kintzler went on the disabled list.
"I went down to Triple-A and wanted to get off to a great start there so when they had to decide on somebody to bring up I wanted to make sure it was me," Wooten said. "You try to take anything you can use in a positive way or for motivation. I knew when that happened I would be here at some point."
In four Major League outings, Wooten gave up four runs on six hits over 4 1/3 innings. His stint lasted eight days before he was sent back down to the Sounds. Another two scoreless outings later (he did allow two unearned runs), he returned to the big leagues May 1.
Entering Sunday's finale in Miami, Wooten had 10 straight scoreless appearances covering 9 1/3 innings, including a perfect frame on Friday against the Marlins. During that span, he had eight strikeouts, three walks and a hit batter.
Wooten credits his success to last season's experience -- he finished 3-1 with a 3.90 ERA in 27 games. His added confidence can be attributed to the trust of manager Ron Roenicke, who is not afraid to insert him in the later innings.
"You're always making adjustments throughout the year, but my gameplan is to continue to throw strikes," Wooten said. "Stick to my strengths and get them to hit the ball on the ground and let the defense work. It's worked out pretty well."
Christina De Nicola is a contributor to MLB.com. This story was not subject to the approval of Major League Baseball or its clubs.