Escobar seizes control of Twins' shortstop role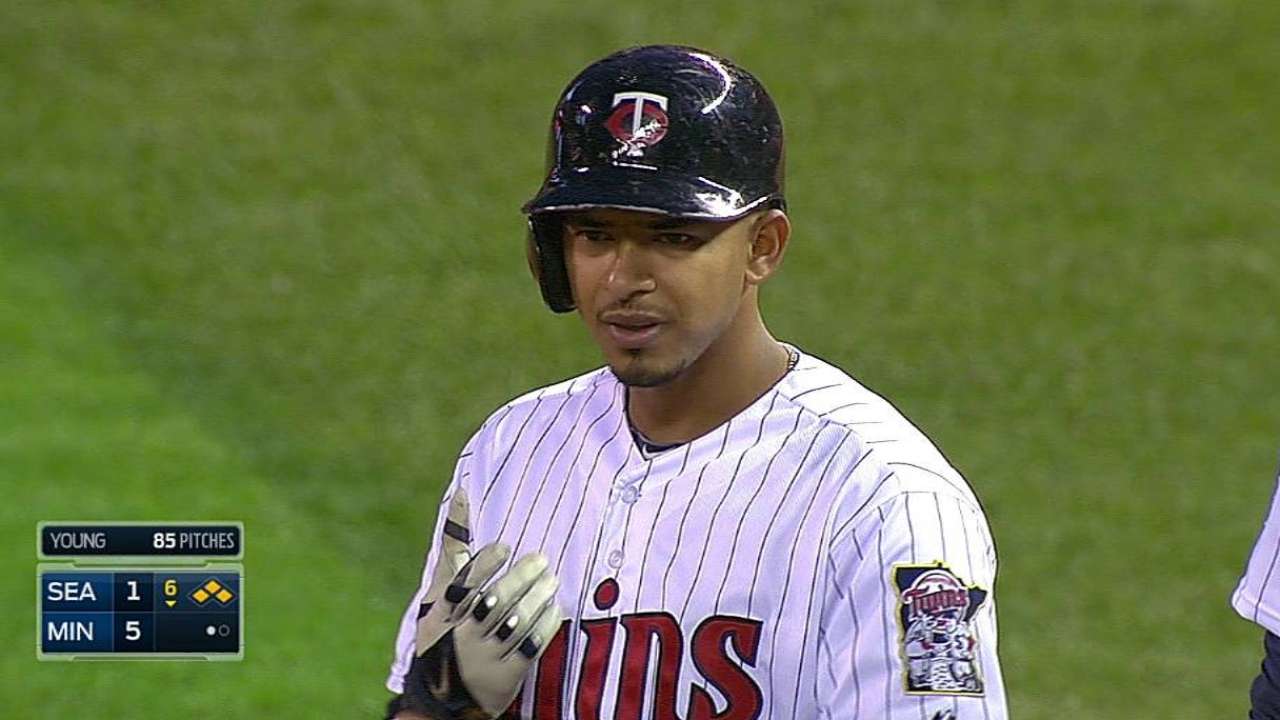 SAN FRANCISCO -- Confirming what the lineup card has been saying lately, Twins manager Ron Gardenhire has declared Eduardo Escobar his everyday shortstop going forward.
"Escy's been swinging the bat great. He's going to end up being the guy here," Gardenhire said. "He's played his way right into it and he's proven that he can go out there on an everyday basis. The only way to prove it is to get your chance and he's proving it now. We sure like having him. He's a lot of fun and always has been. Now he's taking the job and running with it."
Pedro Florimon was the Opening Day shortstop after playing 133 contests there last year, but was optioned to Triple-A Rochester on May 9. Florimon batted .108/.194/.154 with no homers, one RBI and 18 strikeouts in 25 games with the Twins to start the year, but Escobar has been much more productive.
The 25-year-old switch-hitter entered Saturday's contest with a .341/.378/.516 slash line in 33 games with a homer and nine RBIs. He has now started in 11 of the past 12 contests at shortstop since Florimon was demoted.
"[Gardenhire] never told me that I'm the everyday guy," Escobar said. "My mentality is to come to the ballpark ready to play every day. But I'm very happy for my opportunity to play. I think playing every day helps me with my rhythm. I'm concentrating more at the plate, I'm seeing more pitches and I'm working hard in batting practice."
Alex Espinoza is a contributor to MLB.com. This story was not subject to the approval of Major League Baseball or its clubs.