Royals hope Perez's return provides a spark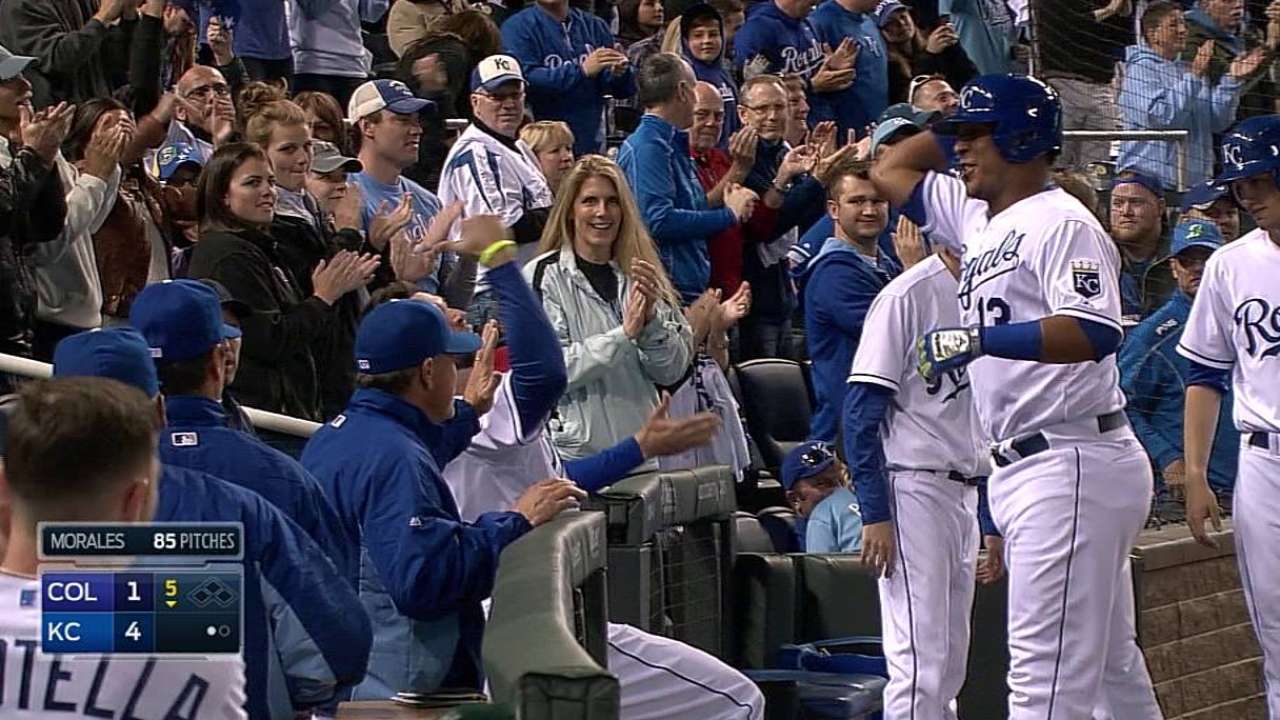 ANAHEIM -- The Royals got All-Star and Gold Glove catcher Salvador Perez (sore hand) back in the lineup on Saturday for the first time since he left Monday's game in the eighth inning.
The offense-strapped Royals can use his bat. Perez is hitting .288 (17-for-58) in May, with three doubles and two homers.
In May, the Royals have a .244/.302/.339 slash line, with nine home runs and 77 runs in 21 games. Their home run leader, Mike Moustakas (four) was optioned to Triple-A Omaha on Thursday with a .152 average.
Perez took batting practice on the field on Friday, the last hurdle before his return.
"We had him ready to pinch-hit in the sixth last night, if we needed him," Yost said. "He's fine."
Snapping out of the Royals' offensive doldrums is a matter of two or three players coming through, he said, and it doesn't have to be the same players every night.
"We've gone through this before," Yost said. "They'll break out of it. It gets more magnified when you're going through it, but every team does. One swing can change it."
Earl Bloom is a contributor to MLB.com. Royals beat reporter Dick Kaegel contributed to this report. This story was not subject to the approval of Major League Baseball or its clubs.