Grilli appears as closer earlier than expected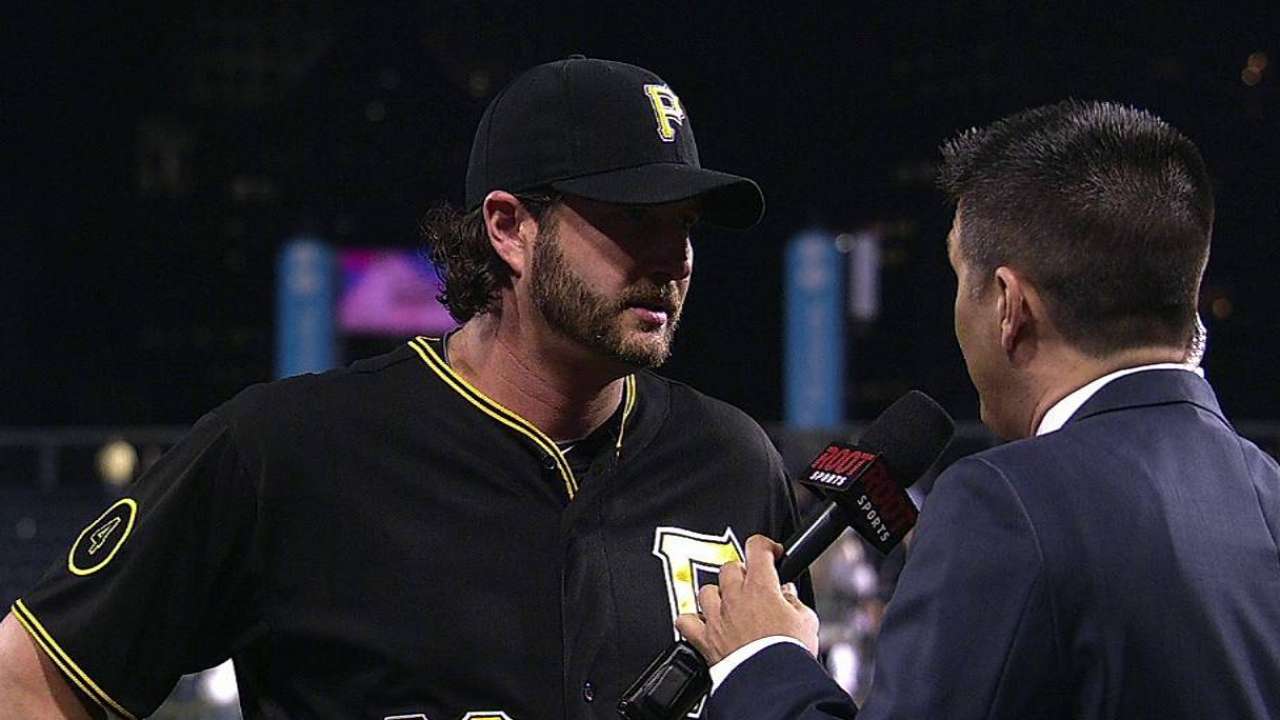 PITTSBURGH -- With the game on the line in the ninth inning Friday, Jason Grilli jogged out to the pitcher's mound at PNC Park. It was a familiar sight, but for at least last night, one that was unexpected.
Only a few hours after Grilli was activated from the disabled list after missing just more than a month with a strained left oblique, he collected his first save since April 14. Prior to the 4-3 victory against Washington, manager Clint Hurdle said Grilli would be available, but not in the closer's role. However, with the way the game shook out, and given the amount of available arms in the Pirates' bullpen, Hurdle turned to Grilli in the ninth.
Hurdle was asked Saturday if Grilli was going to return permanently to his ninth-inning spot. Hurdle said that was the plan, though it won't happen immediately.
"I want to make sure we monitor his health," Hurdle said. "He threw some good pitches. His command, I think command has some room for growth. The velocity started showing on some of the pitches he made. I think he's in a very good place. The goal is to get him back at the end. The timing of that, I think is something we're still going to have conversations about."
The manager noted Grilli, as well as left-handed relievers Tony Watson and Justin Wilson, would not be available Saturday night against the Nationals.
Grilli converted 33 saves for the Pirates last season and was an All-Star, but had his share of trouble early this season. Before being sidelined, Grilli blew three saves in seven chances and has a season ERA of 4.00. Despite issuing a leadoff walk Friday night, Grilli was able to pick up his fifth save of the season, as he struck out one batter and threw 22 pitches to finish the game.
Righty Mark Melancon, who was the Pirates' setup man last season, was the primary reliever Hurdle turned to in the ninth when Grilli was injured. Melancon converted eight of his 10 save opportunities, and would likely be used Saturday if a save situation arises.
Stephen Pianovich is an associate reporter for MLB.com. This story was not subject to the approval of Major League Baseball or its clubs.