Votto feels like he's getting better, stronger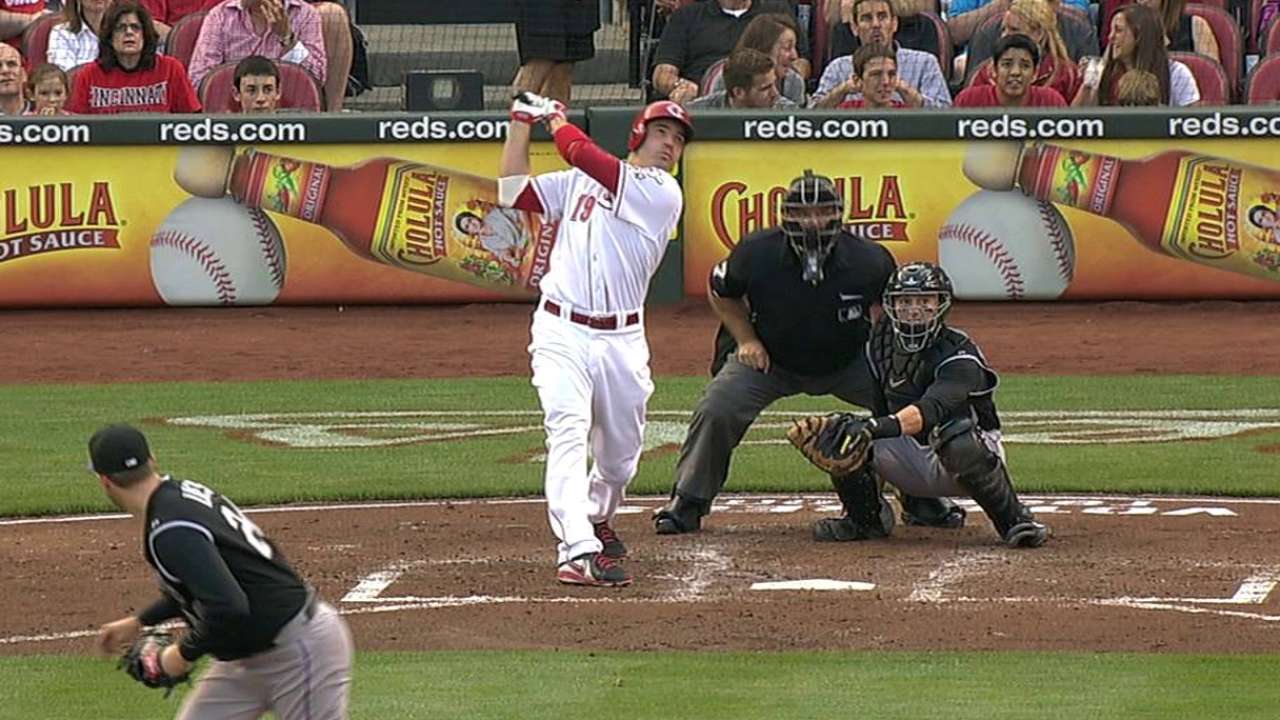 CINCINNATI -- Reds first baseman Joey Votto feels like he's made "pretty good progress" with the distal quadriceps strain above his left knee in the past week-plus he's been out of action.
Yet when pressed for specifics about what exactly that meant on Saturday, Votto proved cagey.
"I'm feeling better. I'm making improvement. I'm getting stronger. I don't really want to tell you what I couldn't do before and what I can do now," said Votto in his first public comments since leaving the lineup on May 16.
Votto, like the club previously, acknowledged that he could have played through the injury if he had to. He was batting .182 in his last 16 games, which made it clear that was difficult for him to do.
"All of us play through stuff," Votto said. "It's all about what you can stand and how far you can take it, and whether or not you end up getting over the hump. In this instance, it just continually stayed with me and I couldn't get over it. Ultimately, needing to take some time off was the group decision. What I'm going through is very common for a lot of players. I just happened to not be able to get over it."
Votto said it was the organization which decided to put him on the disabled list on Wednesday, and it will be the organization's decision upon his being eligible for activation on May 31.
"I'm hopeful I'll be ready the second the DL stint is up. But they're the ones who will do the evaluating and decide when I'm ready," Votto said. "They will take my input, but I have to be able to pass a lot of tests in the training room, in the weight room and, certainly, on the field. They're the ones that will evaluate how I feel. I will give them my feedback, and we'll decide together, and they will have the final say."
Mark Sheldon is a reporter for MLB.com. Read his blog, Mark My Word, and follow him on Twitter @m_sheldon. Manny Randhawa is an associate reporter for MLB.com. This story was not subject to the approval of Major League Baseball or its clubs.