Virus bout behind him, Gattis returns to lineup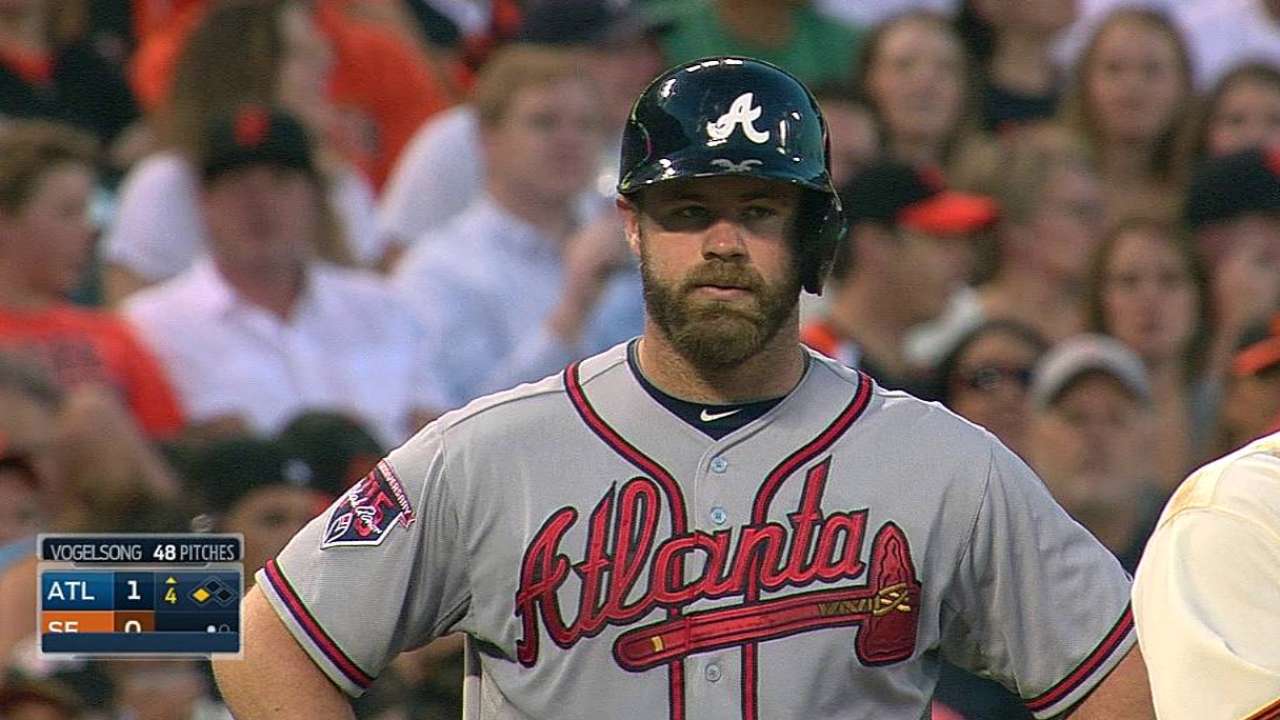 ATLANTA -- Braves catcher Evan Gattis returned to the starting lineup on Saturday afternoon looking to prove he had recovered from a virus that had sidelined him most of this week.
"We talked to the doctor this morning and he said just keep an eye on him with the heat," Braves manager Fredi Gonzalez said. "We'll just see how he feels. He's going to have to give us some input."
Gattis began running a fever and feeling sick after a game in St. Louis on May 17. He was limited to a pinch-hit at-bat in the series finale the following afternoon and then played the entirety of Monday's series opener against the Brewers. But as he was warming Julio Teheran up approximately 15 minutes before Tuesday's first pitch, he was overcome with the fever and nauseous sensation that he battled most of this week.
The Braves kept Gattis on antibiotics and limited his activity for a couple of days. But the 27-year-old catcher started to regain his energy on Thursday and as he took batting practice on Friday, he said he felt pretty close to normal.
"They just wanted to let him rest a little and let his body catch up a little bit," Gonzalez said.
Mark Bowman is a reporter for MLB.com. This story was not subject to the approval of Major League Baseball or its clubs.