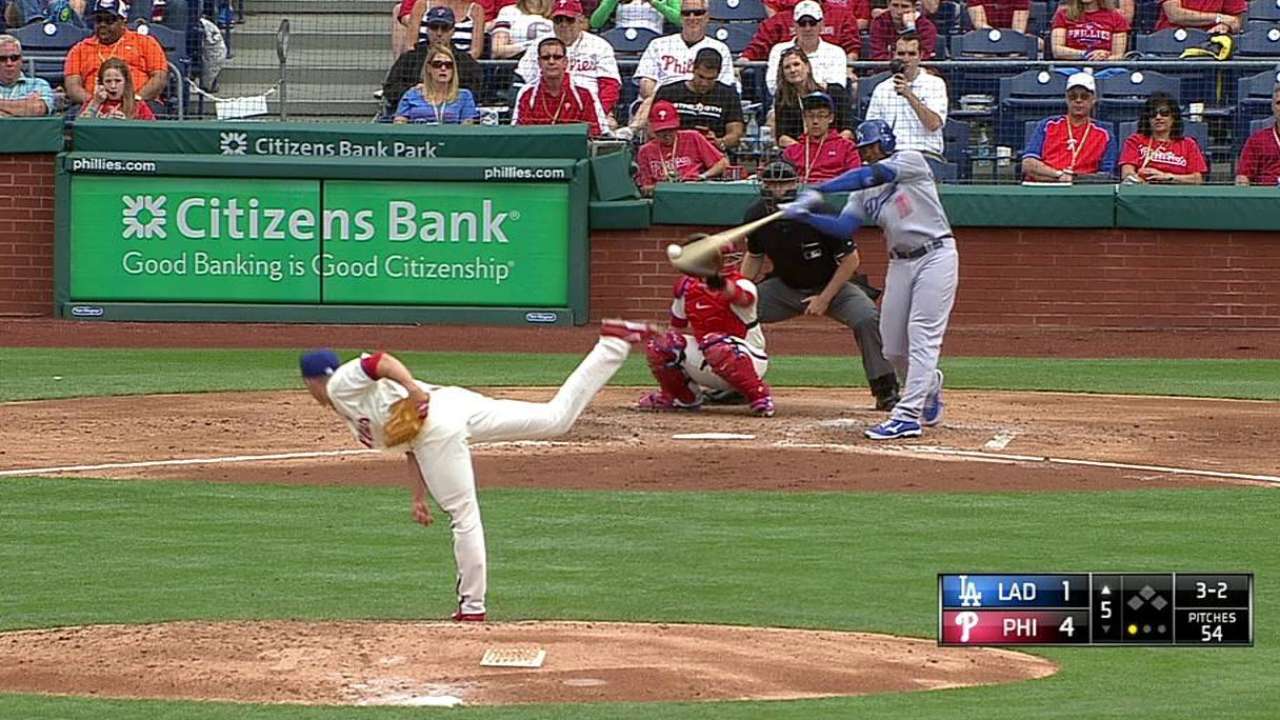 • Hanley Ramirez was removed from Saturday's lineup with left calf soreness. Erisbel Arruebarrena started at shortstop for the second straight game after making his Major League debut in Friday's 2-0 win.
The Dodgers are hoping Ramirez can play in Sunday's finale. Arruebarrena got his first big league hit with one out in the fifth -- a single into right-center -- in Saturday's 5-3 loss.
• When it comes to replay, Mattingly had just one point to make when it comes to making a challenge. "I'm saying it, we should go to a flag."
• Yasiel Puig reached base five times on Friday night, including three singles. It was the second time this season he accomplished that feat; the first came on May 1.
Michael Radano is a contributor to MLB.com. This story was not subject to the approval of Major League Baseball or its clubs.