Gibson still learning nuances of replay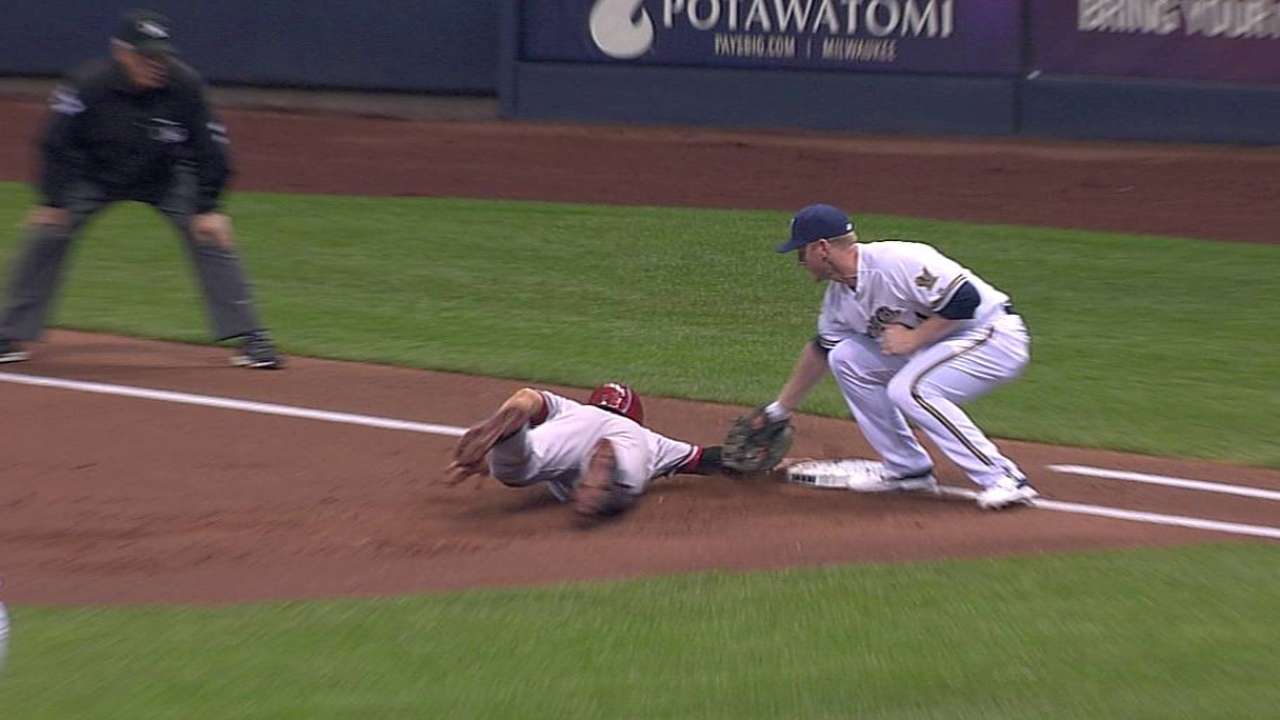 NEW YORK -- Through 50 games, manager Kirk Gibson is still learning all the possibilities when it comes to replay challenges. Gibson and his staff have discussed what they think are plays they want to review and what the strategies are behind their decisions.
Most of the time this season, Gibson has just ran onto the field to give his staff a chance to see whether a close play is worth challenging. He has not challenged many.
The D-backs have challenged just four plays, the fewest in the Major Leagues. Gibson's record is 2-2.
"I think all four should have been changed," Gibson said.
Gibson said he feels the league's review system has worked pretty well. He does expect the system and its rules to be revised in the offseason. Before Friday's game, which was postponed and moved to Sunday, Gibson said he asked the umpiring crew how they want the managers to start the challenging process.
"The guys last night told me they would prefer us to come out and initiate the process," Gibson said. "When you come out right away, they understand that the process has been initiated. I think their attitude is, they are more open to making the right call."
Gibson said he pictured the command center to be a room full of officials reviewing plays in front of giant televisions, with each game that day being displayed on one the screens. He is actually pretty accurate. Gibson wanted to visit the replay center while the D-backs were in New York, but he decided he could not make the trip after Friday's rain delay lasted more than two hours.
Gibson instead had one of his video coordinators visit the center to learn more about the rules of what teams can and cannot challenge.
"My video guy said it was informative," Gibson said. "I think it was helpful to him. That's what he expressed to me."
Nate Taylor is a contributor to MLB.com. This story was not subject to the approval of Major League Baseball or its clubs.