As average rises, so could Pollock's spot in order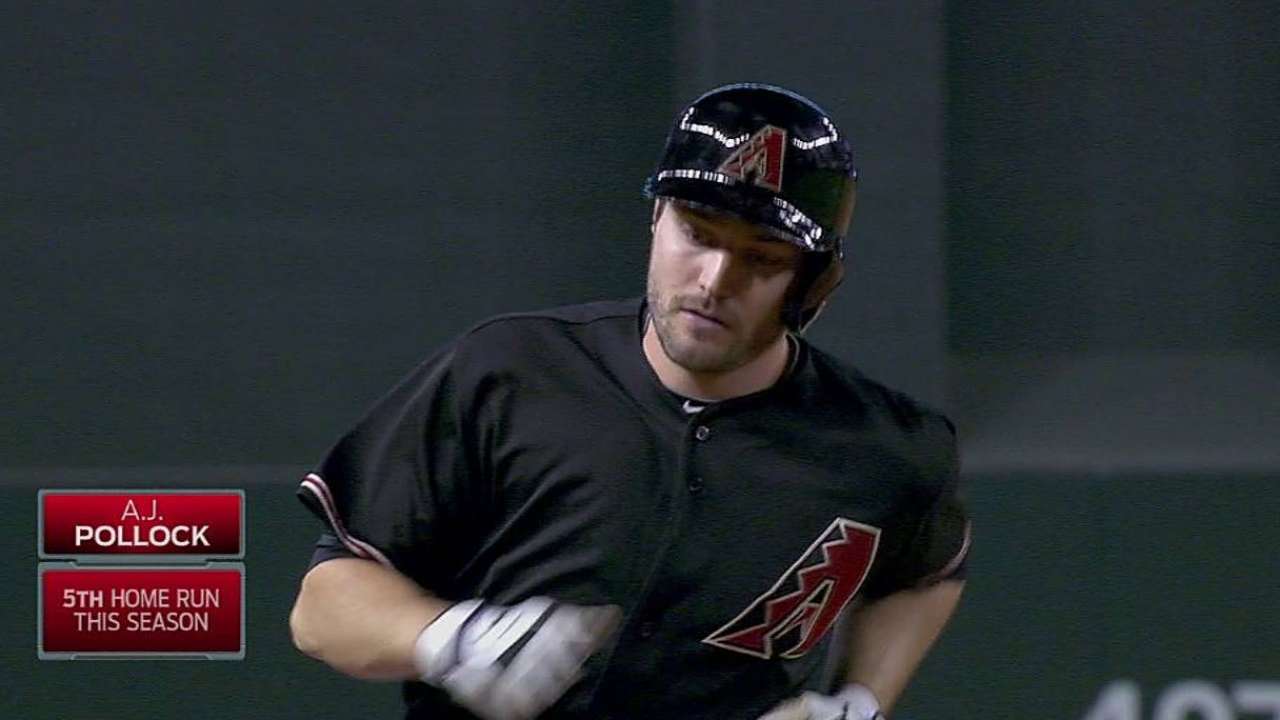 NEW YORK -- A.J. Pollock has been one of the better hitters for the D-backs of late. Entering Saturday's game, Pollock had recorded a hit in 12 of the previous 14 games. His .303 batting average was the second best in Saturday's lineup behind's Paul Goldschmidt's .315 average.
Yet manager Kirk Gibson said he is comfortable with keeping Pollock in the eighth spot of the order.
"I just chose to leave him down there for now," Gibson said. "Other guys have more experience. He works good down there. There's advantages to have him down there. If he gets one, and the lineup rolls over, he can influence what's going on at the top of the order."
If Pollock continues his success at the plate, Gibson said the lineup might be different in a week.
"I'm not sure we've quite found his permanent spot yet," Gibson said of Pollock. "Certainly, eighth is not that spot."
Nate Taylor is a contributor to MLB.com. This story was not subject to the approval of Major League Baseball or its clubs.