Howell's great escape boosts struggling 'pen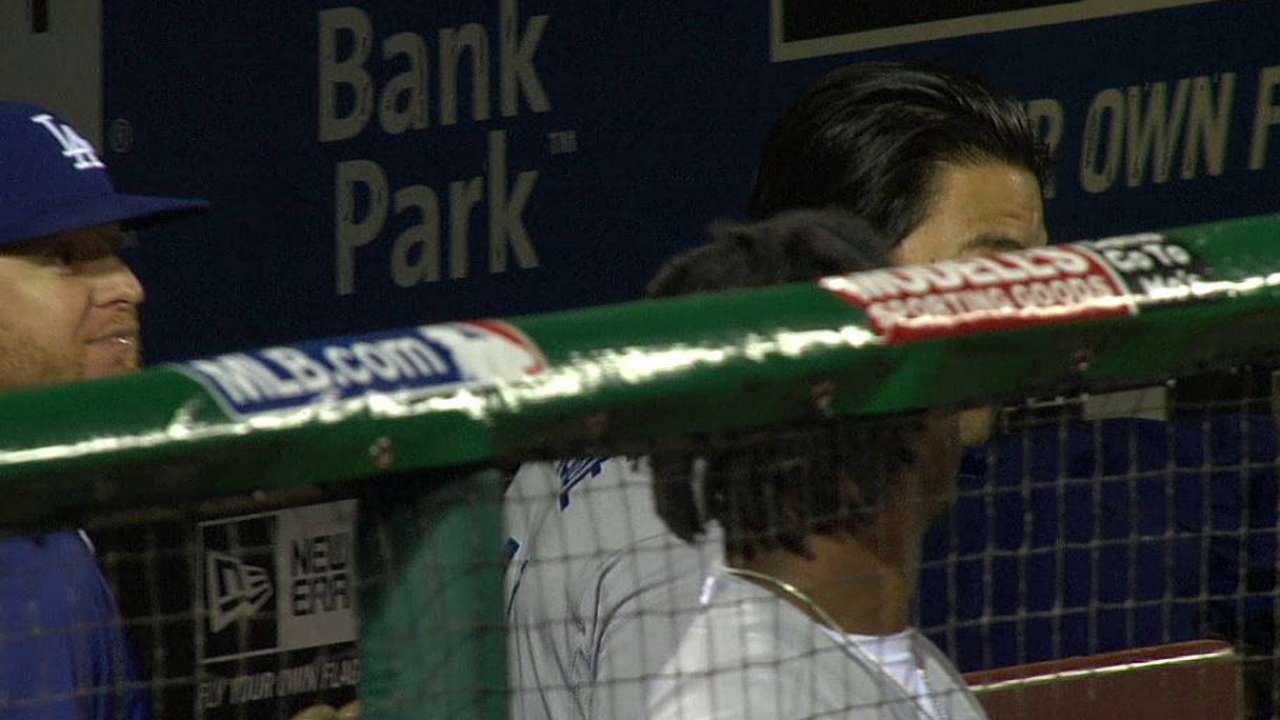 PHILADELPHIA -- For a bullpen that has struggled this season -- the Dodgers entered Saturday ranked 24th in the Majors with a 4.20 ERA -- there have been encouraging signs.
For one, Brandon League has gone 15 appearances and 21 1/3 innings without allowing an earned run. That almost came to an end on Friday night as he entered the game in the seventh of a 2-0 game and promptly loaded the bases.
The Dodgers went to J.P. Howell, who picked up League and escaped the frame without giving up a run and helping preserve Clayton Kershaw's victory.
"J.P. did a great job tonight," Kershaw said after the game. "That's what we have to do."
"[Howell] was great," manager Don Mattingly said. "He settled us down. That's a situation that really could have changed the game against us. So, he did a nice job."
One key to the bullpen getting stronger is the rotation. The Dodgers do have the sixth-best ERA of 3.24, but average less than six innings (5.90) per start. Kershaw for one thinks an uptick in that department can make a big difference.
"Like tonight, my pitch count got up high too quickly," said Kershaw, who also had to deal with a 43-minute rain delay. "Our job is to get deeper in games. We're in a spot now that we are in a getting stronger and if we can get deeper, that will only help our entire staff."
Michael Radano is a contributor to MLB.com. This story was not subject to the approval of Major League Baseball or its clubs.