Gordon's legs ignite spark in Dodgers' lineup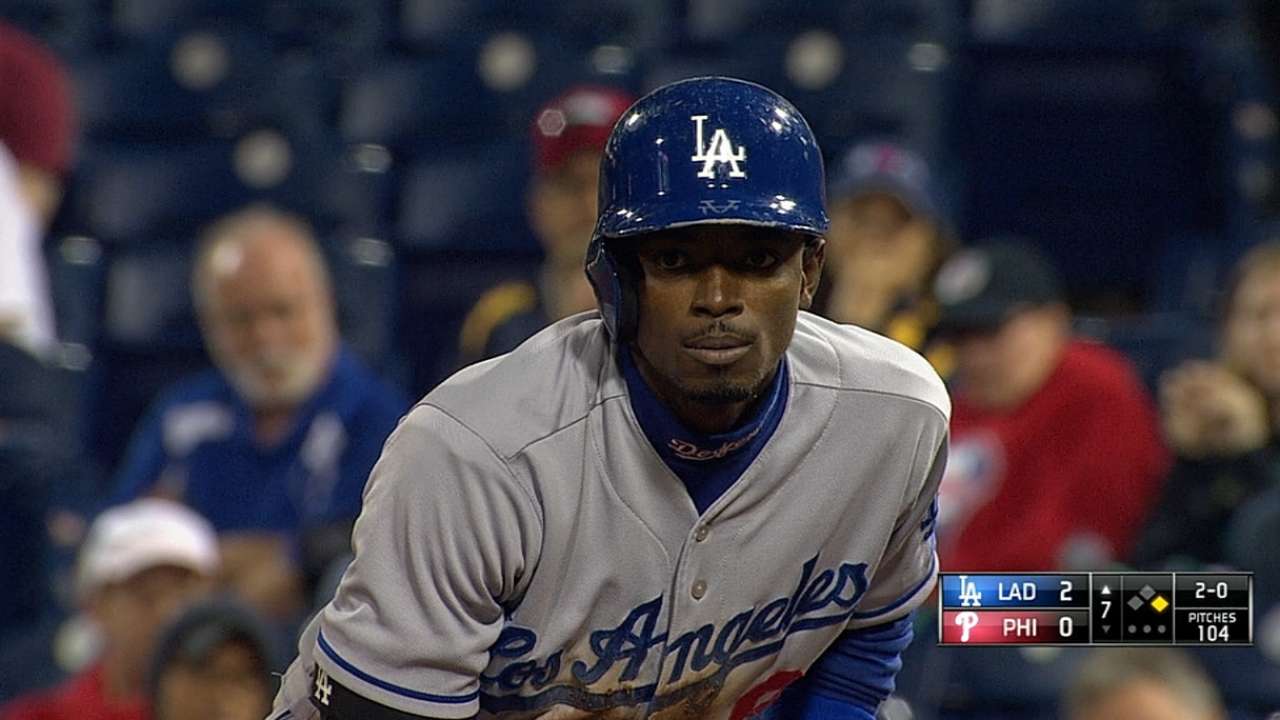 PHILADELPHIA -- Given a chance, it's easy to see what Dee Gordon is going to do when he reaches base.
On Friday night, the second baseman stole three bases in the Dodgers' 2-0 win over the Phillies. Two of them, his 26th and 27th of the season, led to an important first-inning run that gave starter Clayton Kershaw a lead the Dodgers would make hold up.
It didn't hurt that Gordon did it in front of his father, former Major League closer Tom Gordon, who played for the Phillies from 2006 through '08, which made Citizens Bank Park one of Dee's former stomping grounds.
"I always listen to my dad," the younger Gordon said after Friday's game. "If he tells me something, I'm going to listen and do it."
While the two play a different game, the Dodgers second baseman has garnered plenty of attention this season with 28 steals through 49 games, putting Gordon on pace for 90 steals.
"I thought he set the tone in the first inning," manager Don Mattingly said after Friday night's win but could have been talking about any game this season in which Gordon registered a steal. "He gets on, steals a couple of bases. That's what his game is."
Michael Radano is a contributor to MLB.com. This story was not subject to the approval of Major League Baseball or its clubs.