Cutter working well for Twins reliever Fien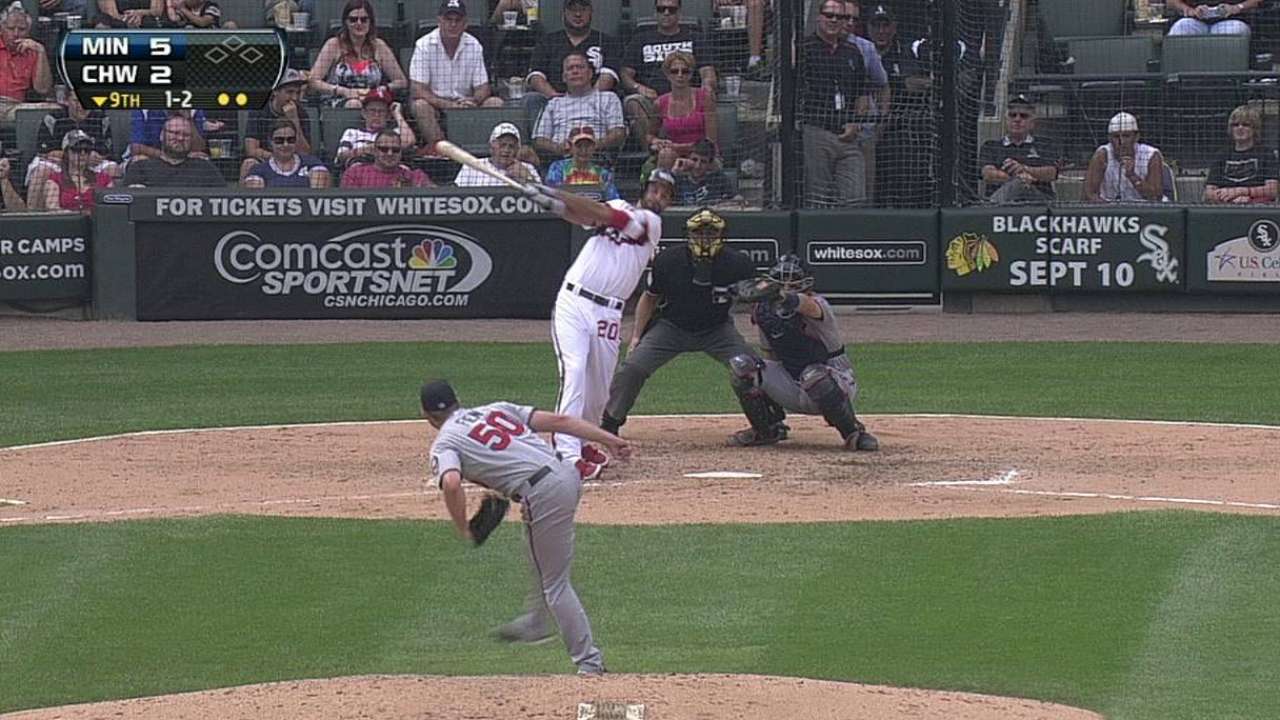 SAN FRANCISCO -- With another scoreless inning in Wednesday's 2-0 win over the Padres, Twins reliever Casey Fien has made 18 out of 20 appearances this year without giving up a run.
Entering the Giants series, the 30-year-old righty had a 1.89 ERA and 0.84 WHIP (walks plus hits per inning pitched) in 19 innings while earning the trust of skipper Ron Gardenhire.
"He's gotten an opportunity here with us and he's taken it and ran with it," Gardenhire said. "He's always been very intense and now he came up with a pitch that kind of got him over the hump and he's running with it. He's throwing harder, he's pitching with a lot of confidence and he has the pitches to back it up."
After making 11 appearances for Detroit in 2009-10, Fien spent the entire 2011 campaign in Houston's farm system. But ever since adding a cutter to his arsenal, he has become a consistent force for Gardenhire since taking over a spot in the bullpen during the second half of the 2012 season.
"I think that's been what got me to the big leagues, for sure," Fien said of his cutter. "But I think my cutter against lefties is what's been behind my success this year, better than last year, and getting outs early."
Fien said he's enjoyed facing unfamiliar teams in Interleague Play like the Padres and the Giants. Since their left-handed hitters often aren't expecting to see a first-pitch cutter, he can often sneak it over the outside of the plate for called strikes.
"Especially teams that don't know me," Fien said. "Like San Diego, it worked perfect. Now with Detroit and Chicago, I've got to pitch them a little bit differently because they look for that. Especially the big lefties like [Adam] Dunn or [Alex] Avila for the Tigers."
Alex Espinoza is a contributor to MLB.com. This story was not subject to the approval of Major League Baseball or its clubs.