Saunders resting night after game-winning hit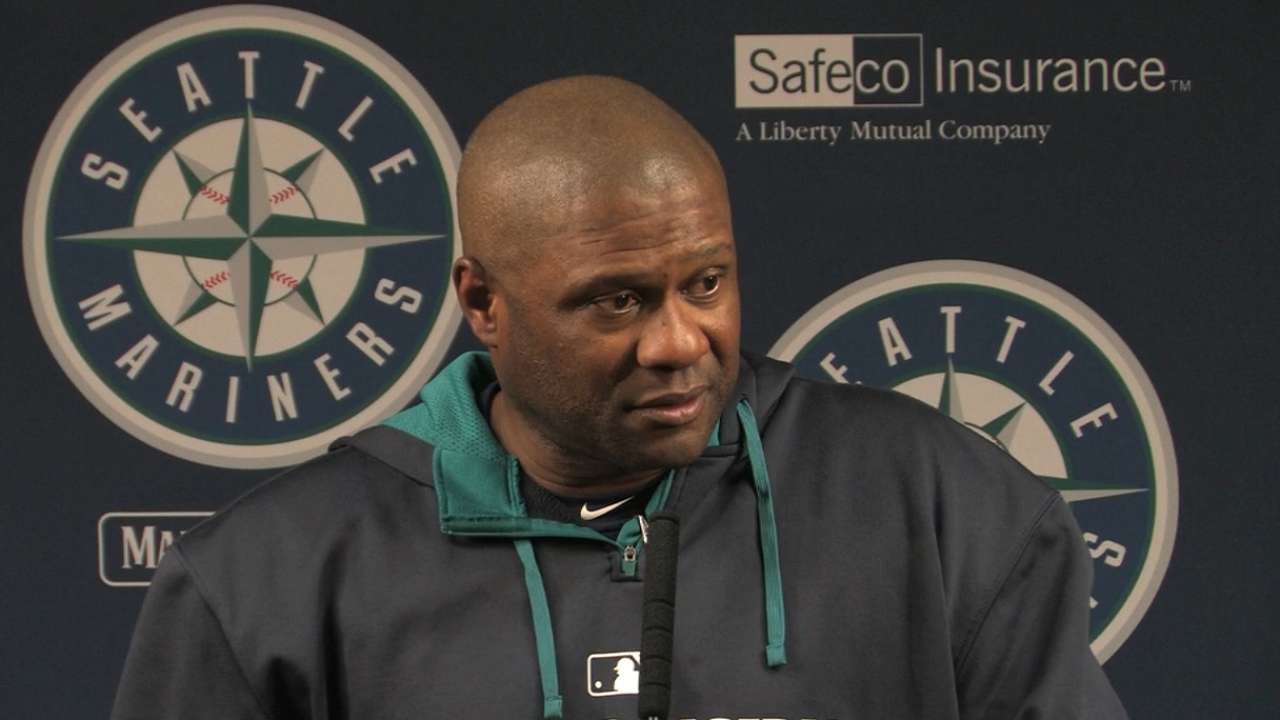 SEATTLE -- Mariners manager Lloyd McClendon was still impressed Friday with the way Michael Saunders beat out an infield single in the seventh inning of Thursday's 3-1 win over the Astros.
With two outs, the bases loaded and the game tied at 1, Saunders took a 3-2 pitch and hit a high chopper to Astros first baseman Jesus Guzman. Seeing that he and covering pitcher Tony Sipp were nearing first base, Saunders shortened his stride at the last moment and quickly slipped his foot onto the edge of the bag.
The replay review showed that he beat Sipp by a nanosecond. Two runs scored on the play because Stefen Romero was running on the pitch.
"It was amazing what he did. I've never seen that before," McClendon said. "To have the ability to be running full speed -- heck I wasn't athletic enough to do that. I would have probably tripped and broken my neck. That was really good. It really was. It was pretty outstanding."
Saunders, who also finished 2-for-4 with two RBIs to lift his average to .271, wasn't in the lineup for Friday night's tilt against the Astros. Instead, right-handed-hitter Cole Gillespie received a rare start with Houston left-hander Rudy Owens making his Major League debut.
"That's probably more me," McClendon said. "[Saunders] had the banged-up knee and he's been going at it pretty hard. We're facing two lefties in a row, so I thought I'd give him a day."
Adam Lewis is an associate reporter for MLB.com. This story was not subject to the approval of Major League Baseball or its clubs.