Cain better as DL decision expected soon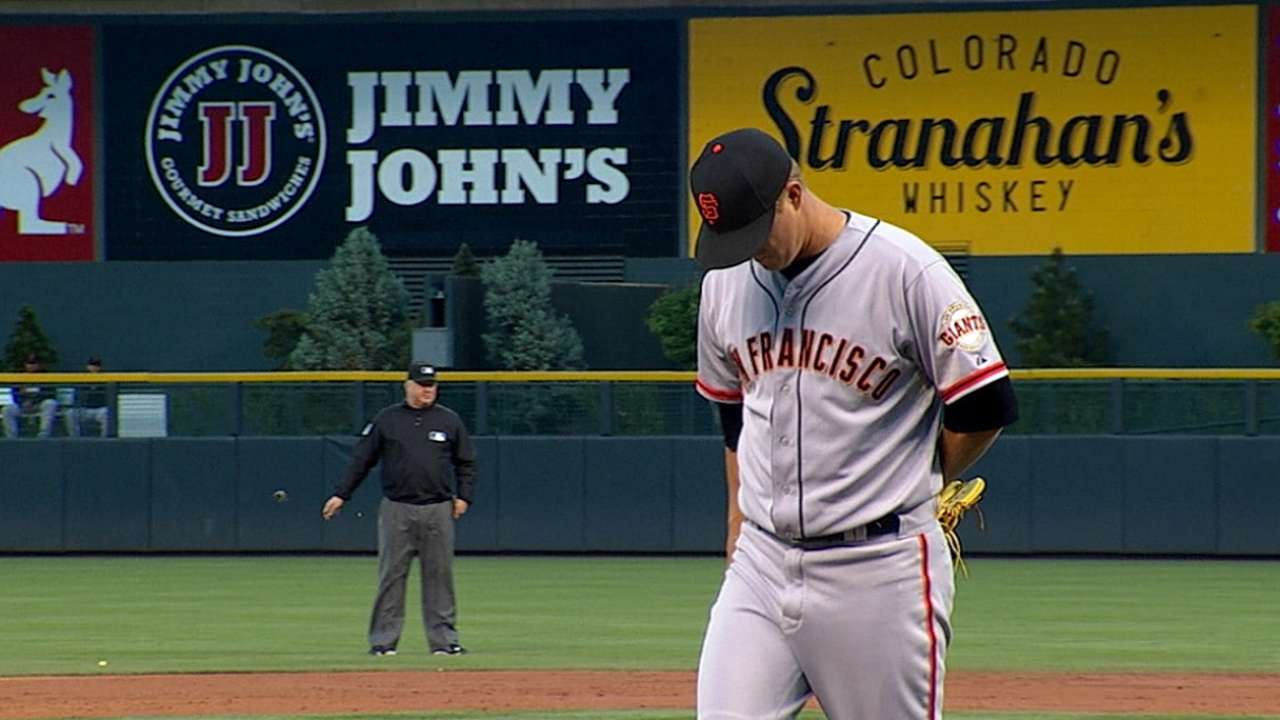 SAN FRANCISCO -- Giants right-hander Matt Cain, who sustained a strained right hamstring during his last start, said he can still feel the soreness a little bit.
Cain stretched with the rest of the starting pitchers before Friday night's game with the Minnesota Twins and was able to perform all the exercises.
Giants manager Bruce Bochy said there would likely be a decision made Saturday on whether Cain will make his next start or will return to the disabled list.
"He's been bouncing around pretty good," Bochy said Friday. "He was looked at when he got back last night. He was going to play catch and there's a good chance we'll make a decision tomorrow what to do with Matt."
Cain said he felt something in his hamstring when he threw the final pitch of the third inning Wednesday in Denver. Yusmeiro Petit started the fourth for the Giants.
Cain was scratched from a start April 27 after cutting the tip of his right index finger as he made a sandwich in the Giants' clubhouse.
Cain (1-3, 3.66) owns a 94-91 career mark in his 10th year in the Major Leagues.
Rick Eymer is a contributor to MLB.com. This story was not subject to the approval of Major League Baseball or its clubs.