Four will combine to fill Giants' setup role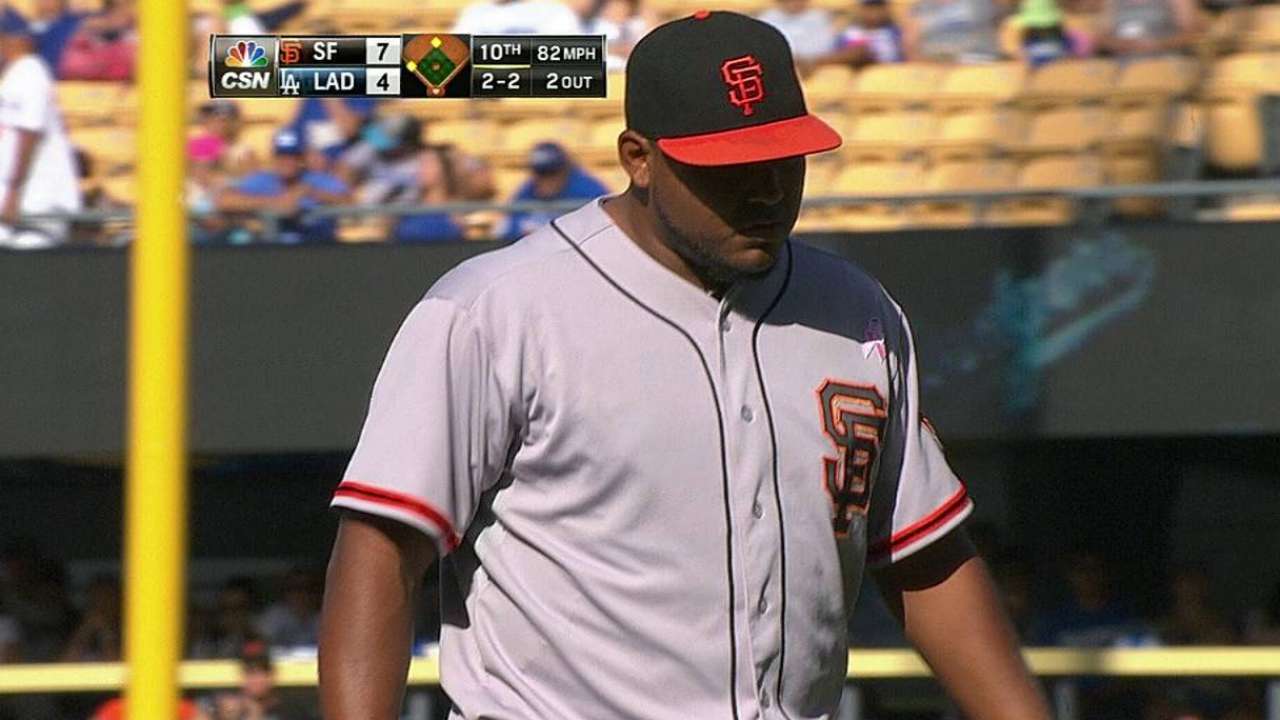 SAN FRANCISCO -- With the loss of right-handed reliever Santiago Casilla, who strained his right hamstring Wednesday in the same game Matt Cain strained his right hamstring, Giants manager Bruce Bochy said he would turn to four pitchers to fill Casilla's setup role.
"We'll use of mix with four of them to get the big six outs to set up [closer Sergio] Romo," Bochy said. "We felt like we had more depth this year in pitching and the offensive side."
Bochy named right-handers Jean Machi (5-0, 0.40) and Juan Gutierrez (1-1, 3.92) and left-handers Jeremy Affeldt (0-1, 1.84) and Javier Lopez (0-0, 2.25).
George Kontos was recalled from Triple-A Fresno to take the roster spot of Casilla, who was sent to the disabled list after hurting himself trying to beat out an infield grounder.
"We have guys who are accustomed to pitching late in games," Bochy said.
Rick Eymer is a contributor to MLB.com. This story was not subject to the approval of Major League Baseball or its clubs.