Villanueva put bullpen back in order, Renteria says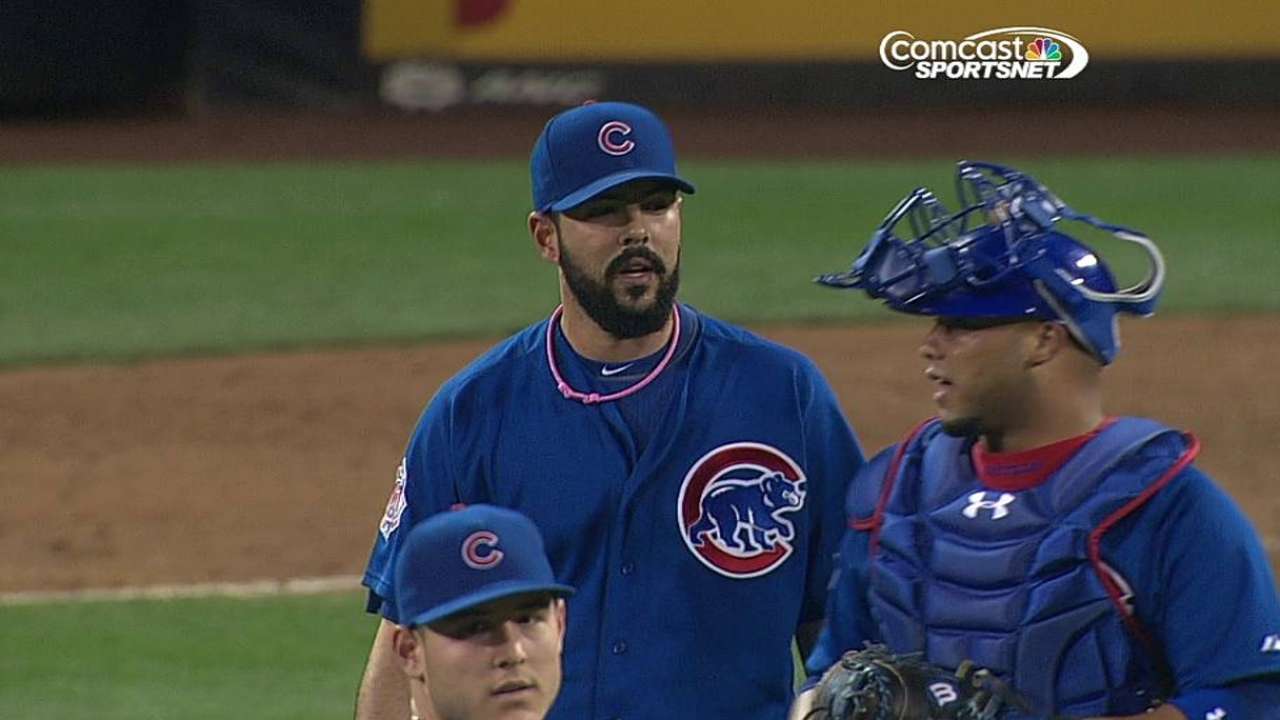 SAN DIEGO -- Cubs manager Rick Renteria credited right-handed reliever Carlos Villanueva for getting his bullpen back in order.
Villanueva relieved starter Jake Arrieta to open the seventh inning Thursday night and worked the final three innings. No other reliever even got up in the Cubs bullpen on a night when Renteria wanted to stay away from at least four of his relievers.
"Carlos did a great job spelling the bullpen yesterday," Renteria said on Friday. "Thanks to him, we're back in great shape. Everyone is available tonight, except for Villaneuva."
Villaneuva allowed three hits with three strikeouts in three scoreless innings.
Bill Center is a contributor to MLB.com. This story was not subject to the approval of Major League Baseball or its clubs.