Phillies first-base coach Samuel ejected in 5th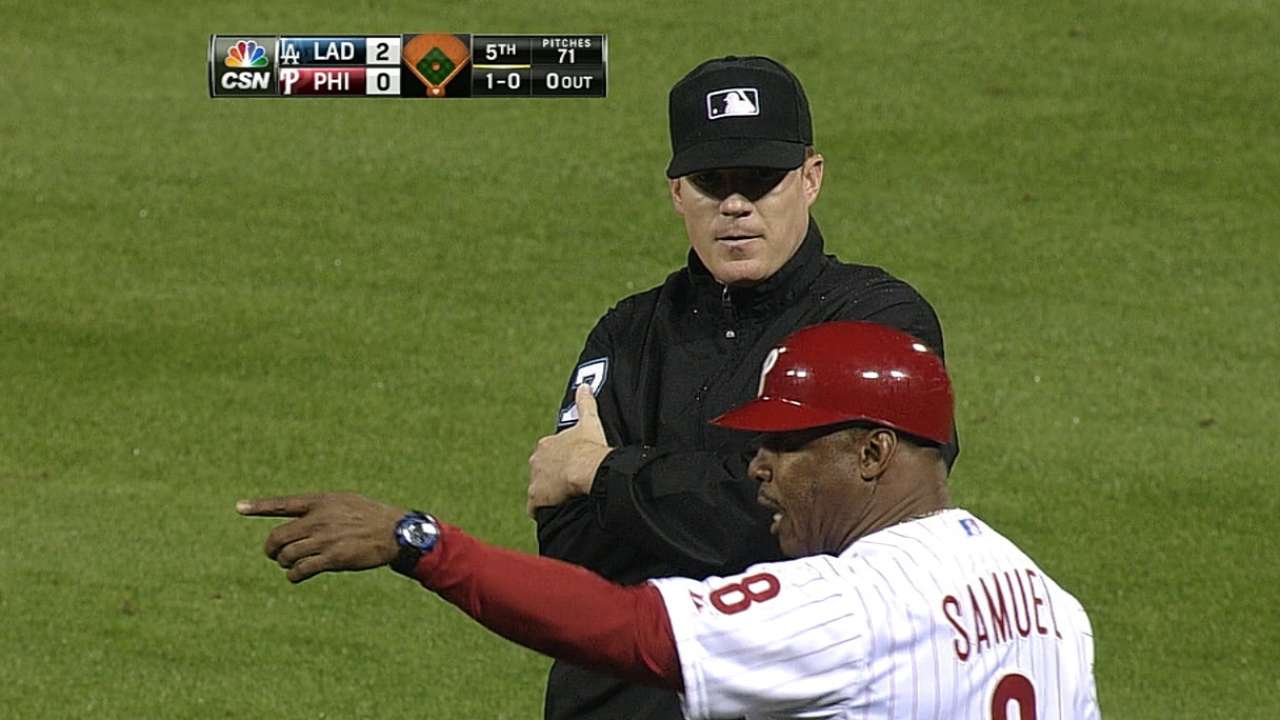 PHILADELPHIA -- First-base umpire Seth Buckminster ejected Phillies first-base coach Juan Samuel in the bottom of the fifth inning in Friday's 2-0 loss to the Dodgers.
It appeared Samuel was disputing Yasiel Puig's two-out infield single in the top of the frame. Manager Ryne Sandberg initially went out after the hit to argue that Puig fouled the ball off his foot. After a brief discussion, the umpires ruled it was a single.
"I think it was just extensive arguing," Sandberg said. "I think it was whether [Cesar Hernandez] went or not on the bunt [leading off the Phillies' fifth]."
With Puig on first, Phillies starter Roberto Hernandez retired Adrian Gonzalez on a fly ball to left to end the inning with the Dodgers holding a 2-0 lead at Citizens Bank Park. The game was halted by rain in the fourth inning and resumed after a 43-minute delay.
Assistant hitting coach John Mizerock replaced Samuel as first-base coach.
Todd Zolecki is a reporter for MLB.com. Austin Laymance is a reporter for MLB.com. Follow him on Twitter at @jalaymance. This story was not subject to the approval of Major League Baseball or its clubs.