Solarte's emergence eating into Johnson's at-bats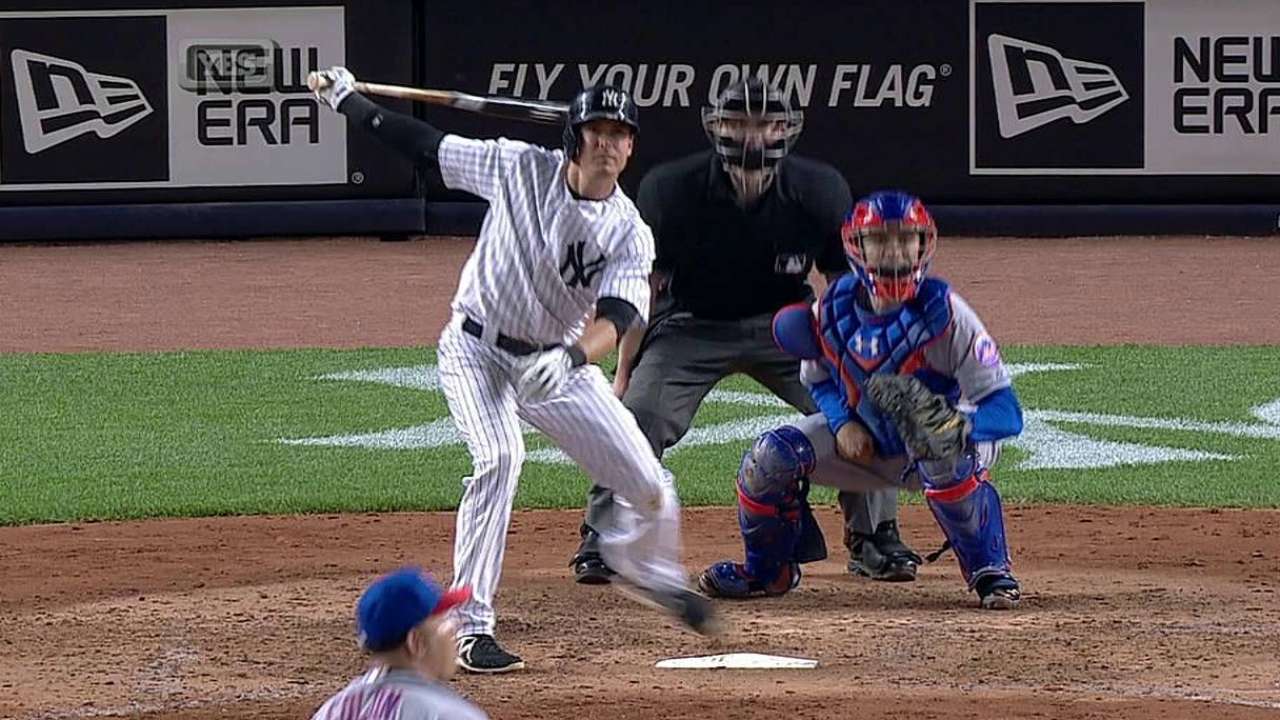 CHICAGO -- When the Yankees entered the regular season, their working plan was that Kelly Johnson would serve as the regular third baseman, except on the days where he'd shift across the infield and give Mark Teixeira a breather at first base.
Generally speaking, the plan was for Johnson to be in the lineup every single day, but it has not worked out that way. Yangervis Solarte's emergence at third base has forced a restructure of the plan for Johnson, who appeared in Friday's lineup at first base.
"There's some factors you can't predict when you start talking about that stuff," Johnson said. "It all works out how it's supposed to work out. Obviously, No. 1, Solarte has been phenomenal. Great kid and you can't be happier for him. No. 2, I haven't done as well as I was hoping, in terms of right now."
Johnson entered play on Friday batting .202 with four homers and 12 RBIs in 38 games, and said that he has not run into the hot streak he needs to help those numbers look more formidable.
"We probably expected him to play a little bit more, but with the emergence of Solo, it's probably taken some at-bats," manager Joe Girardi said. "We're still going to get him plenty of at-bats."
Meanwhile, Solarte entered play on Friday tied for seventh in the American League with a .310 batting average, with a team-leading 24 RBIs. Johnson said that "it's not hard to figure out" why his playing time has been impacted, but he believes both he and Solarte can help the Yankees win games.
"If I'm doing better and he's doing well, then it's a great problem; we're all playing and all getting our ABs and stuff," Johnson said. "First of all, he's one of the easiest people to ever root for.
"I'm happy for him, but in terms of my stuff, I'm still trying to do well and trying to have good at-bats, trying to put up numbers, trying to do everything I can when I do play. I've said it all along; someone told me a long time ago, if you do well, you play."
In Friday's 6-5 loss, Johnson struggled defensively at first and went 0-for-1 with a walk to lower his average to .200. Solarte finished 1-for-3 with a walk to raise his average to .311.
Bryan Hoch is a reporter for MLB.com. Follow him on Twitter @bryanhoch and read his MLBlog, Bombers Beat. This story was not subject to the approval of Major League Baseball or its clubs.