Sale feels good after first start off DL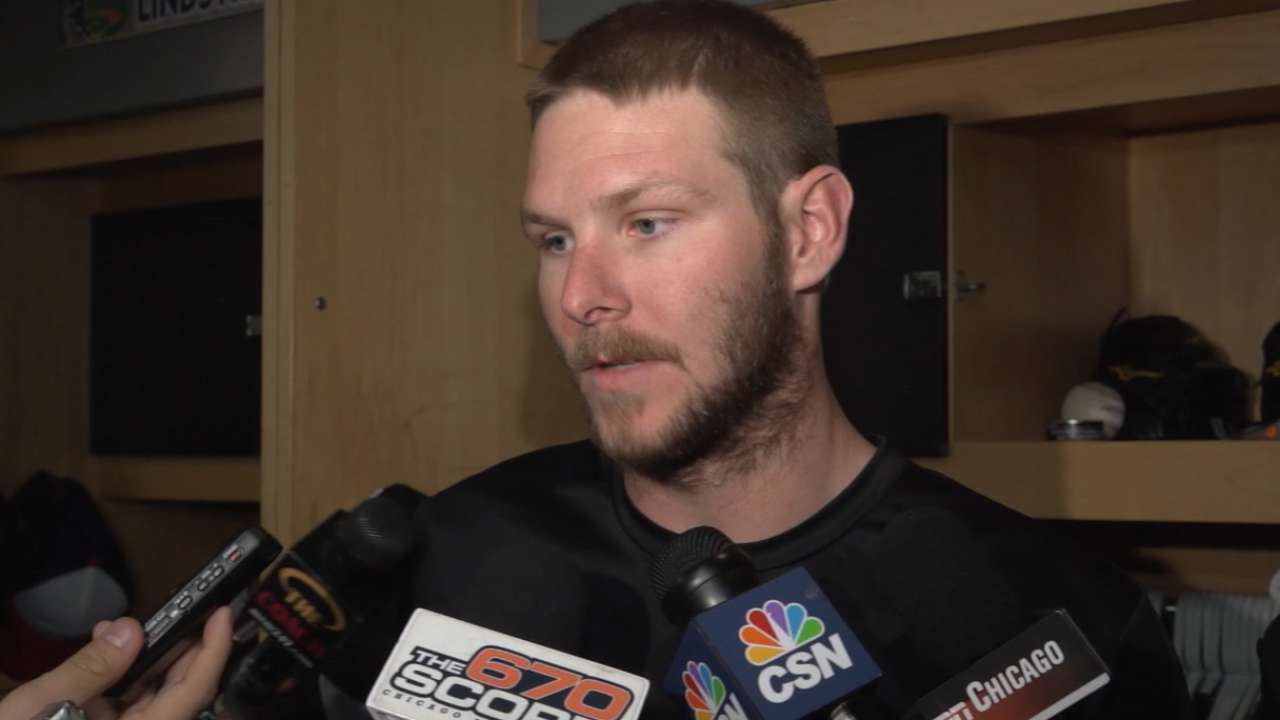 CHICAGO -- Chris Sale removed any lingering doubts he was ready to return to a Major League mound with his dominant 10-strikeout, one-hit, six-inning start in Thursday's 3-2 win over the Yankees.
The key from there is how Sale's arm responds. He said the true test would be how he felt in his side session before Friday's game, but that he felt the same normal soreness he would after any other start.
"Just kind of tightness. Tomorrow's usually my sore day. I'm more sore on Day 2," Sale said. "Today's just kind of stiff, but still nothing -- I mean I went through my whole workout, whole shoulder program, and like I said, the true test is throwing, but I don't feel anything in there different than any other time."
One way Sale can limit the stress on his arm is by throwing fewer sliders, and he's done just that this season as his changeup has developed. He has thrown the changeup 30.5 percent of the time vs. 19.9 percent last season, while his slider usage has dipped from 29.5 to 18.3 percent.
Sale used his slider more than usual against New York, which catcher Tyler Flowers said had more to do with the Yankees' aggressive lineup than anything else.
"I don't know, we'll see if anybody says anything to me about cutting back on those sliders, but I felt like I was trying to use them as sparingly as I could," Flowers said. "But, like I said, that lineup called for using that pitch probably more than your typical lineup."
Plus, Sale was cleared as fully healthy, so he and Flowers wanted to treat it like any other start. That means throwing sliders without hesitation.
"Yeah, there was definitely no limitation given to me as far as how many I could throw or anything of that matter," Flowers said. "But I'm not going to be a moron back there and call 40 of them. I tried to use them at the times where I knew that was the right pitch to throw."
Joe Popely is an associate reporter for MLB.com. This story was not subject to the approval of Major League Baseball or its clubs.