Ventura maintains confidence in Belisario as closer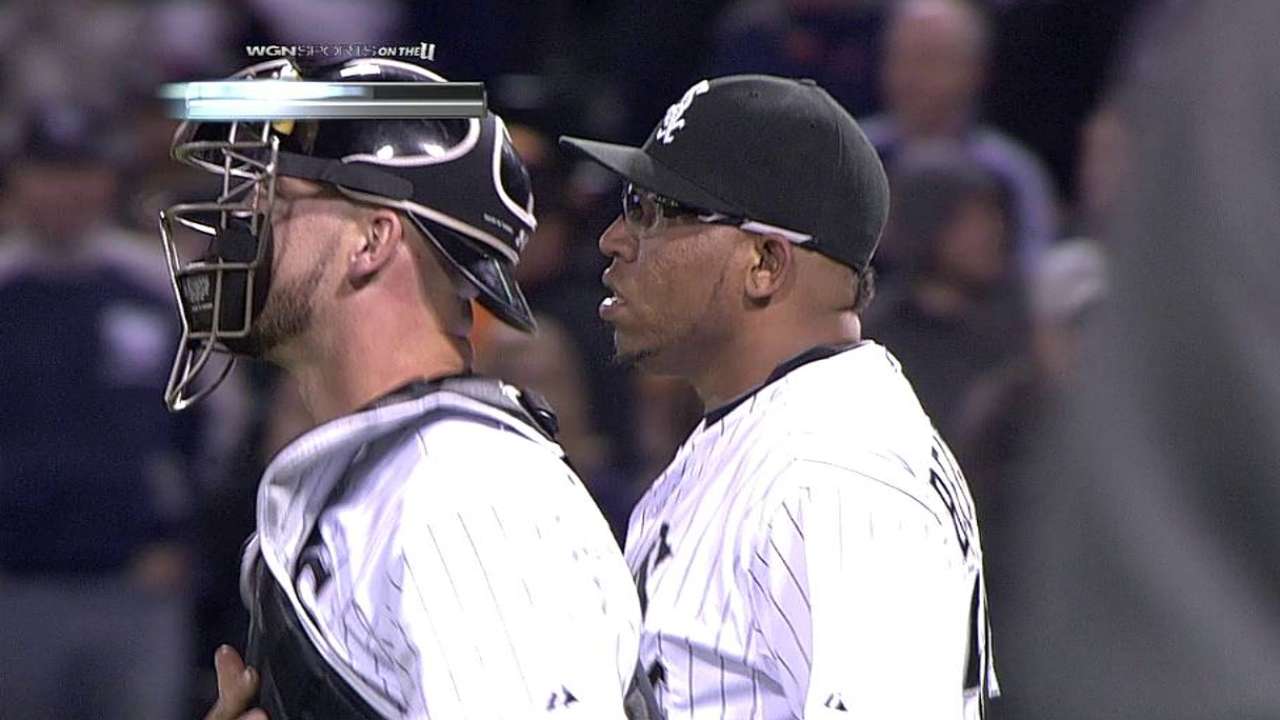 CHICAGO -- Ronald Belisario has picked up a pair of saves for the White Sox in Matt Lindstrom's absence, but neither has been clean.
On Wednesday in Kansas City, he came in to protect a two-run lead and gave up one. Against the Yankees on Thursday night, he had a three-run lead and allowed two runs, striking out Alfonso Soriano looking on a borderline pitch to end the game and leave the tying run on base.
When Lindstrom went down with an ankle injury that will shelve him for three months following surgery, White Sox manager Robin Ventura said Belisario would be the frontrunner to replace Lindstrom, but left the door open for others to chip in. Ventura didn't waiver on that stance before Friday's game.
"I think really where we were bullpen-wise, we have been using guys multiple innings in back-to-back days, so you're really trying to catch back up as far as getting enough rest and getting them in the right situation," Ventura said. "Beli happened to be in the right spot at the right time but he also earned it.
"As of now, he's probably the guy that's going to be doing it until there is a time when he throws too many days in a row and you do have other options of other guys who can do it. For right now, I see him doing it."
To his credit, Belisario said he's closed in Venezuelan winter ball the past 10 or 11 years. The 31-year-old righty has been a valuable component out of the 'pen as a reliever who can toss multiple innings from the sixth through the eighth.
"I mean I feel pretty good. It feels almost like the same, but you have to make the last three outs of the game," Belisario said of closing.
One reliever frequently mentioned as a future closer is 24-year-old righty Daniel Webb, who has a 2.52 ERA but has walked 17 in 25 innings.
"Everyone always dreams about, bullpen guys always dream about being a closer, a setup guy, a late-inning guy," Webb said. "That's everybody's goal and one of my goals. Until the day they tell me I'm closer, if they ever do, I'm just going to keep going out there whatever inning they need me to go."
Joe Popely is an associate reporter for MLB.com. This story was not subject to the approval of Major League Baseball or its clubs.