Weiss elated for Lopez's Braves enshrinement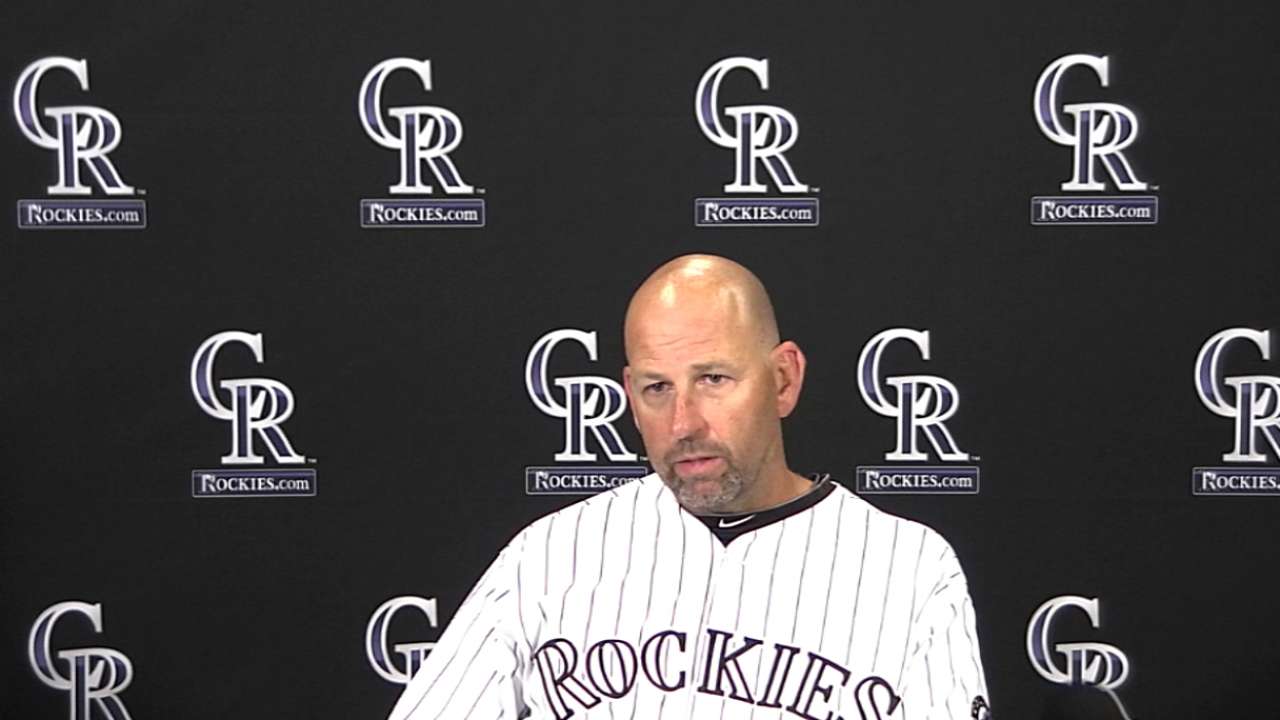 ATLANTA -- Count Rockies manager Walt Weiss among those happy to see former All-Star catcher Javy Lopez inducted into the Braves Hall of Fame on Friday. Weiss played with Lopez in Atlanta from 1998-2000.
Weiss always admired the way Lopez carried himself behind the plate during their three seasons in the same clubhouse.
"The thing about Javy is he was as tough as nails," Weiss said. "He would take foul tips, like catchers do. He'd get beat up back there and never show it, never say a word. He was a tough nut, man."
Lopez may have earned Weiss' admiration for his toughness behind the plate, but the former shortstop also respects how Lopez impacted the game in the batter's box. Lopez hit 43 home runs in 2003, setting the single-season record by a catcher.
"Him and [former Mets catcher Mike Piazza], I think, somewhat redefined the position during those years," Weiss said. "We had offensive catchers. Javy was a stud. I'm happy for him."
Joe Morgan is an associate reporter for MLB.com. This story was not subject to the approval of Major League Baseball or its clubs.