Toronto aiming to improve at Rogers Centre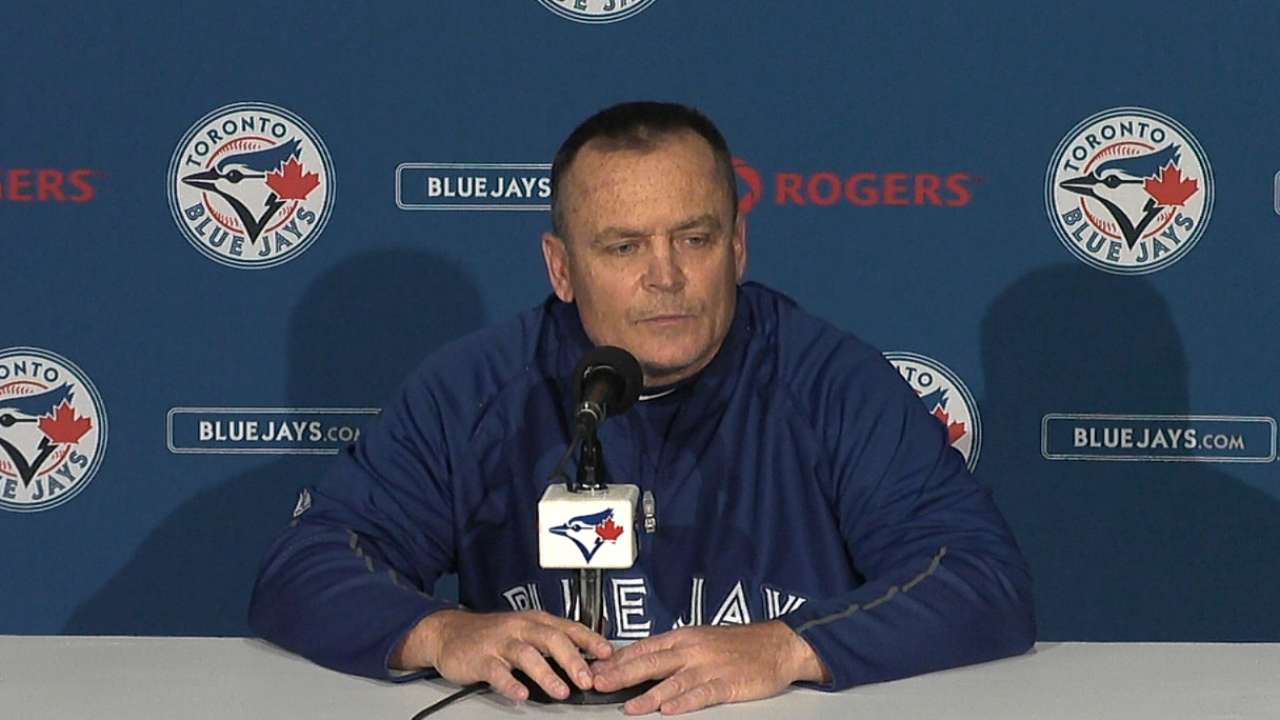 TORONTO -- The Blue Jays entered a 10-game homestand Friday with an eye on improving their record at Rogers Centre.
The American League East leaders carried a 16-11 road record into their weekend series against Oakland, but were 10-11 on home turf.
They'll have to improve that record if they hope to contend for the rest of the season in the always-competitive AL East, manager John Gibbons said.
"You usually want that home cooking, but when it comes down to it, you've got to play good at home, and the teams that eventually win something dominate at home," said Gibbons.
Toronto will hope to ride its hot bats through the next three weeks, which will consist of 16 home games in a 19-game span. The Blue Jays lead the American League in home runs with 67, and sit fourth in the AL with 235 runs entering play Friday.
That offense will come in handy in those home series.
"We've got some pretty good pitching coming in," said Gibbons. "Tampa [Bay], Kansas City, Detroit, St. Louis -- we're going to be tested by the pitching we face."
Toronto's pitching will also need to see improvements over the home stretch. So far in 2014, the team's pitching staff owns an American League-worst 5.00 ERA at home and a 1.55 WHIP entering play Friday.
Gibbons said he's at a loss as to why Toronto -- and the American League East, for that matter -- has struggled at home.
"It's kind of [messed] up," said Gibbons. "You never know. You just got to play good at home. We've been hot on the road, and we need to pick it up at home."
Jamie Ross is an associate reporter at MLB.com. This story was not subject to the approval of Major League Baseball or its clubs.