For Cishek, saves scarce as wins abundant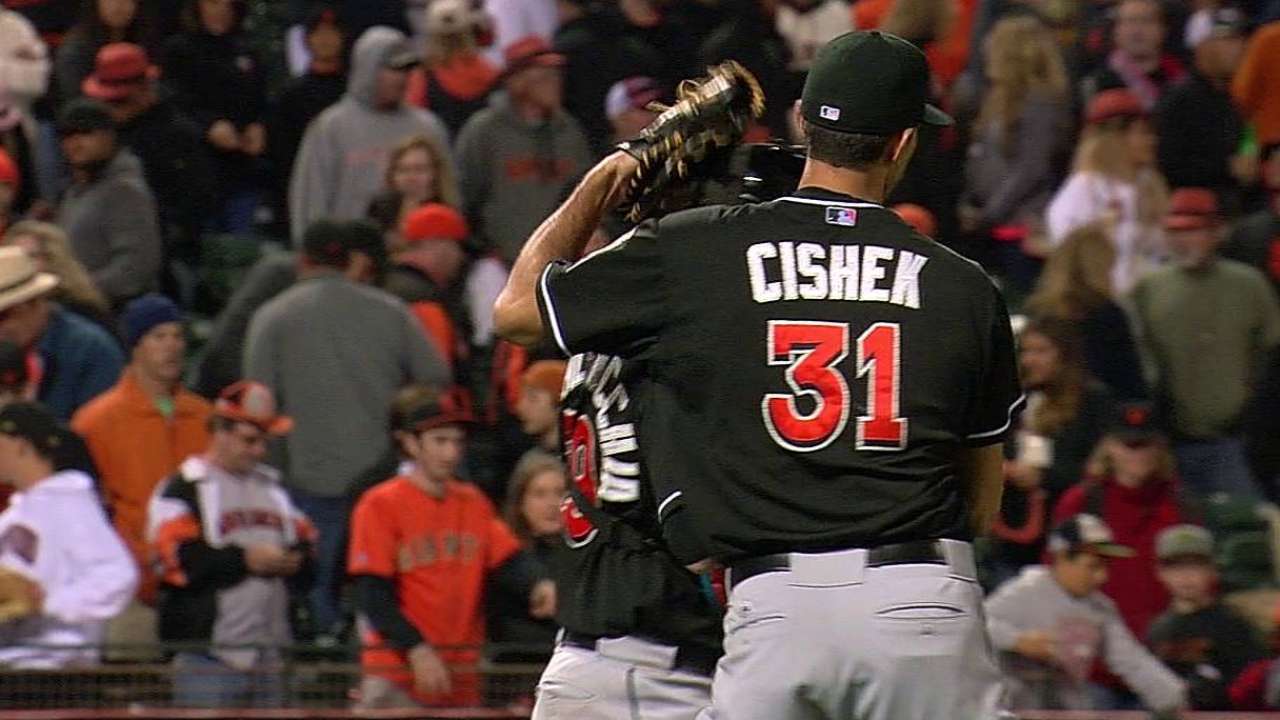 MIAMI -- Saves haven't told the whole story with Marlins closer Steve Cishek.
Because of how up and down the club has been, Cishek has had few save chances of late. When he is called upon, he is nine of 10 in save chances.
What Cishek has been finding are wins. Not that he would have preferred it to work out that way on Thursday afternoon. But when Miami let a three-run lead slip away in the eighth inning, Cishek pitched the ninth in a tie game. He got through the inning unmarked, and the Marlins beat the Phillies, 4-3, in walk-off fashion.
It moved Cishek's record to 4-1, with the win total tied for the second most among all relievers entering Friday's games; Jean Machi of the Giants was 5-0.
Miami manager Mike Redmond gives Cishek high praise in how he handles his role. The side-arm throwing right-hander, after all, is making a case to be an All-Star. His ERA is 1.96.
"He's very solid and as good as anybody, I think, in the game down there in closing games," Redmond said. "It's been a challenge for us to get him games to save. But at the same time, too, he's been in games where he's had some chances to pick up some wins.
"He's been great. He's been patient. I know he wants to pitch. We're trying to get him in there as much as we can. But you see how it goes. We might go a couple of games without using him, and then he kind of goes, four, five days in a row. It always equals out."
Joe Frisaro is a reporter for MLB.com. He writes a blog, called The Fish Pond. Follow him on Twitter Share This