Santana starting to see positives at plate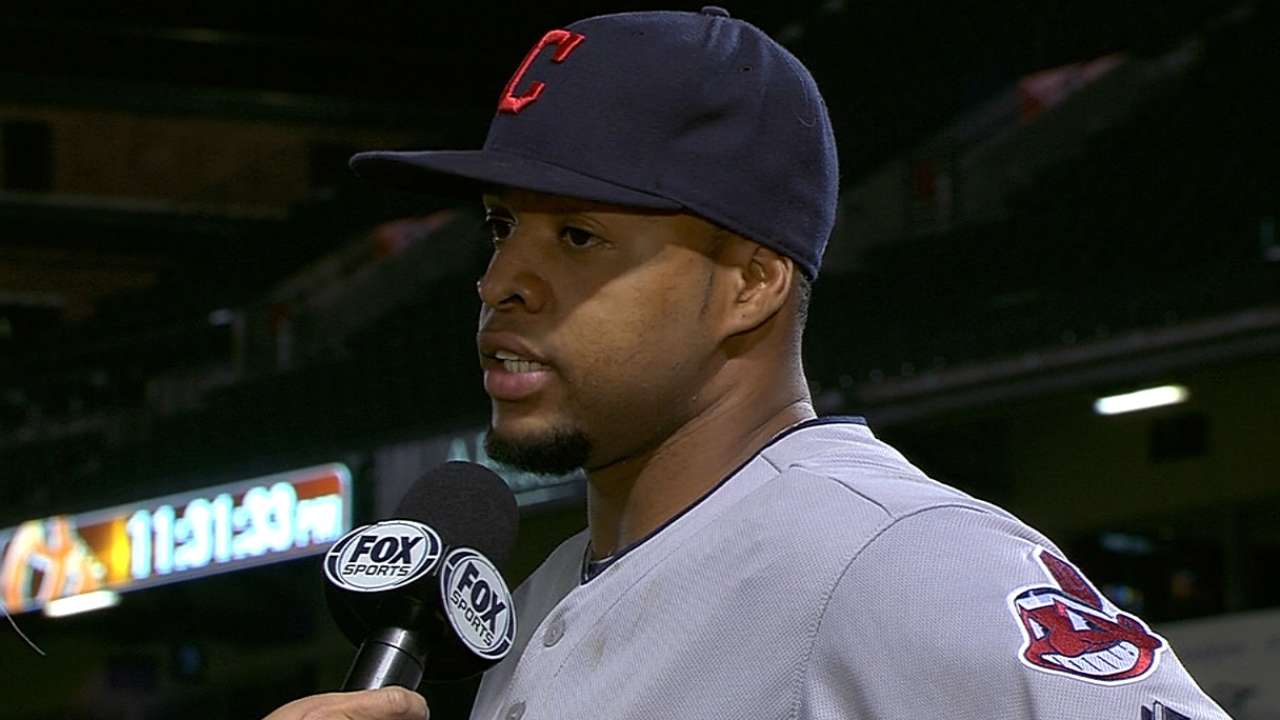 BALTIMORE -- A 2-for-6 day, capped by the go-ahead double in the 13th inning of an 8-7 win at Oriole Park at Camden Yards, brought Carlos Santana's batting average up to .153. But both Santana and Indians manager Terry Francona are starting to see something turn for the struggling hitter.
"In the last four games, I've been getting good contact," Santana said, "so I feel better."
Santana's 2-for-6 performance was his first multi-hit game since May 11 and just his third of the month. It also kicked a 1-for-17 slump that spanned the entire Tigers series and the final game of Cleveland's recent trip to Oakland.
Santana hasn't necessarily been hitting the ball poorly, though. Santana was robbed of a hit by O's third baseman Manny Machado in Thursday's game and hit a pair of balls to the opposite field that resulted in a flyout to right and a groundout to second.
Francona was worried that Santana would press in the 13th inning, after some would-be hits didn't drop, but Santana stuck to his approach, found a strike and ripped a double right over the third-base bag.
"I think it was nice for him to get rewarded for hitting the ball well," Francona said. "He started out the year and he just was struggling so much, then he has hit into some of the toughest ... he's hit some balls right on the nose and he's just getting nothing for it.
"It's got to let him take a deep breath a little bit."
Santana is still tinkering with his swing -- he said that right now it's different than it was last season -- but he isn't too worried about the slump that has now lasted almost two months. It just comes with the territory for a baseball player.
"I'm feeling good and I'm not frustrated," Santana said. "It's a long season and I'm working hard every day."
David Wilson is an associate reporter for MLB.com. This story was not subject to the approval of Major League Baseball or its clubs.