Shortstop Worth a viable mop-up option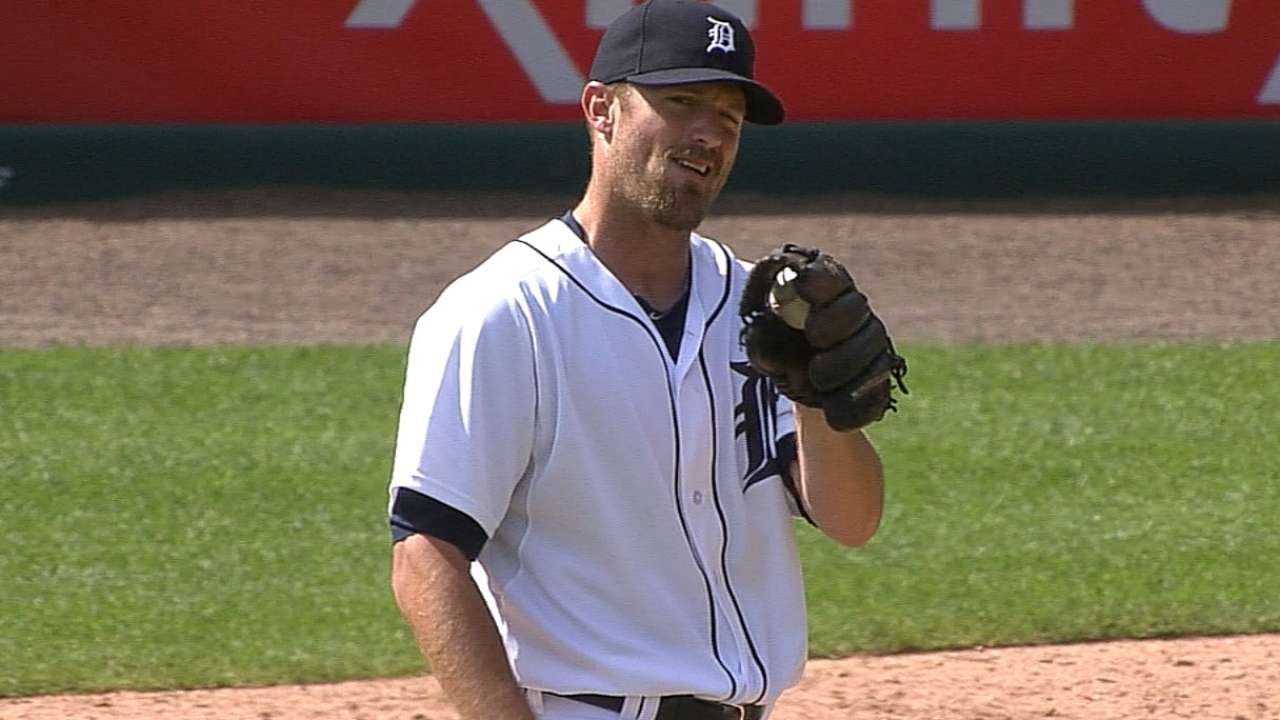 DETROIT -- A day after shortstop Danny Worth gave a sellout Comerica Park crowd something to cheer about in an otherwise disappointing 9-2 loss to the Rangers, manager Brad Ausmus told the knuckleballer it might not be an isolated relief appearance.
"We talked to him today about throwing a [bullpen session] every 10 to 14 days," Ausmus said. "Don't get me wrong, he's an infielder. But if he can save our bullpen in a game like that, then great."
With the rotation struggling over the current four-game losing streak, Ausmus saw the opportunity to give the bullpen a breather and Worth a chance to use the knuckleball that Max Scherzer always begs him to break out more often. Worth struck out two Rangers in a scoreless ninth inning.
"To come in and pitch as a position player is kind of like a fantasy for a lot of position players," Ausmus said. "But to come in and throw a knuckleball and strike out a couple guys, I'm sure he's been smiling for the last 24 hours."
Ausmus never batted against a position player at the big league level, and he's glad. The times he did so in the Minors produced considerable anxiety.
"It's terrible as a hitter because you're supposed to hit the guy," he said. "He's not even a pitcher. If he gets you out, you look like a fool. It's really a no-win situation for the hitter."
Matt Slovin is an associate reporter for MLB.com. This story was not subject to the approval of Major League Baseball or its clubs.