D-backs have high hopes for Anderson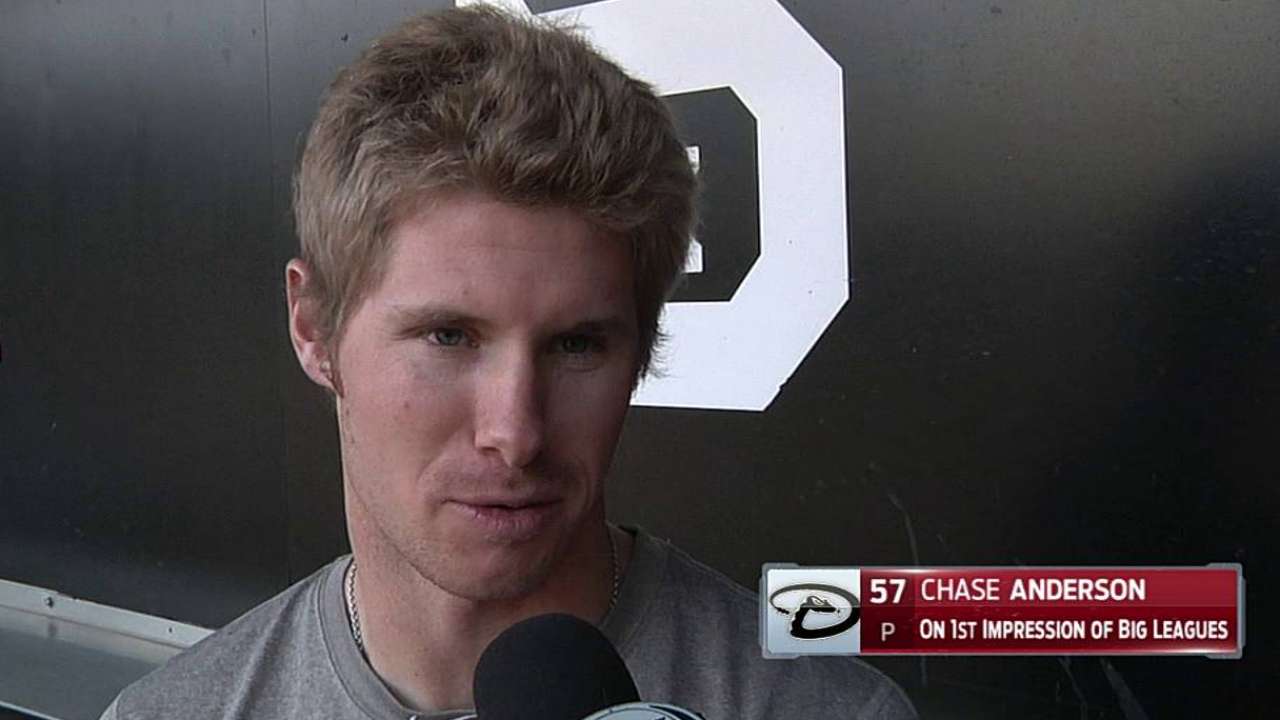 NEW YORK -- Chase Anderson is still getting acquainted with Major League hitters, yet he performed well in his first two starts, both of which were victories.
The D-backs hope, and expect, that Anderson's 5.06 ERA going into his start on Friday against the Mets is not an indication of his talents and how they'll translate to big league competition.
With Triple-A Reno, Anderson had an impressive 0.69 ERA through 39 innings.
"We try to encourage him to throw the ball the way he's thrown it in the Minor Leagues," manager Kirk Gibson said. "It's a great way to gain experience for him. ... He's had to grind it out. The goal is to get him deeper into a game, and that's his goal as well."
A victory over the Mets would have made Anderson the first D-backs rookie to win his first three starts, but inclement weather in New York postponed the contest and removed the opportunity, at least for now. The last rookie to do so was the Pirates' Gerrit Cole, who accomplished the feat last season.
Fellow starter Brad Ziegler said that neither he nor the other pitchers on the staff have had to give Anderson too much advice. Anderson has exceeded expectations, Ziegler said.
"I don't think it's even necessary the way he's gone out and performed the first two [starts]," Ziegler said. "I had never seen him throw before, so I didn't know what to expect stuff-wise, but he carries himself really well."
Nate Taylor is a contributor to MLB.com. This story was not subject to the approval of Major League Baseball or its clubs.