Jeter, Ventura trade compliments prior to series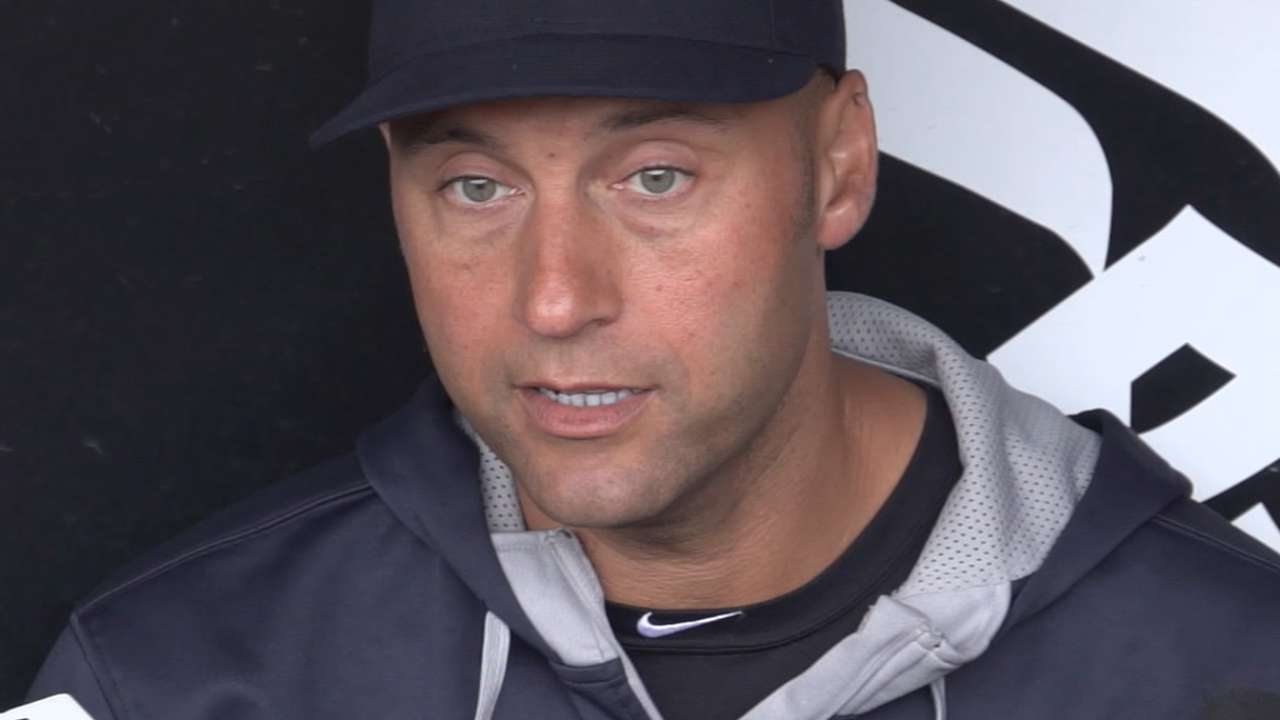 CHICAGO -- Derek Jeter remembers the long ride from Michigan to Chicago's South Side during his high school years, scooping up tickets and watching a White Sox team that fielded Robin Ventura in the starting lineup at third base.
Jeter later played against and with Ventura, and he believes that Ventura's temperament was perfect to handle the responsibilities that go with a move from the lineup to the manager's office. It's still not a career path that Jeter has any interest in pursuing.
"I'm not going to manage," Jeter said. "My temperament would be all right to be a manager, but I'm not. No. Write that down. No."
Jeter has made similar comments numerous times in the past, good-naturedly reiterating the point Thursday to a group of local reporters at U.S. Cellular Field. Jeter has often said that he'd like to call the shots as a team owner.
Should that ever come to pass, Ventura sounds like the kind of candidate Jeter would consider to run his team.
"He was never too high, never too low," Jeter said. "He doesn't seem to panic. He understands the daily grind. He was a great teammate. I enjoyed getting to know him. I played against him with the Mets, the White Sox, and then got an opportunity to play with him.
"I think you'd ask all those guys over there, they'd tell you how much they like playing for him."
In turn, Ventura praised the retiring Yankees captain, saying that he has always had a lot of respect for the veteran shortstop.
"You get more when you play with him and see what he goes through on a daily basis, the pressures and also how successful he's been," Ventura said. "It's just how he interacts with his teammates or the fans. Just his presence has been the most impressive. I have the utmost respect for what he's done. He's always been a class guy."
Bryan Hoch is a reporter for MLB.com. Follow him on Twitter @bryanhoch and read his MLBlog, Bombers Beat. This story was not subject to the approval of Major League Baseball or its clubs.