Kelleher envisioned Solarte's potential during camp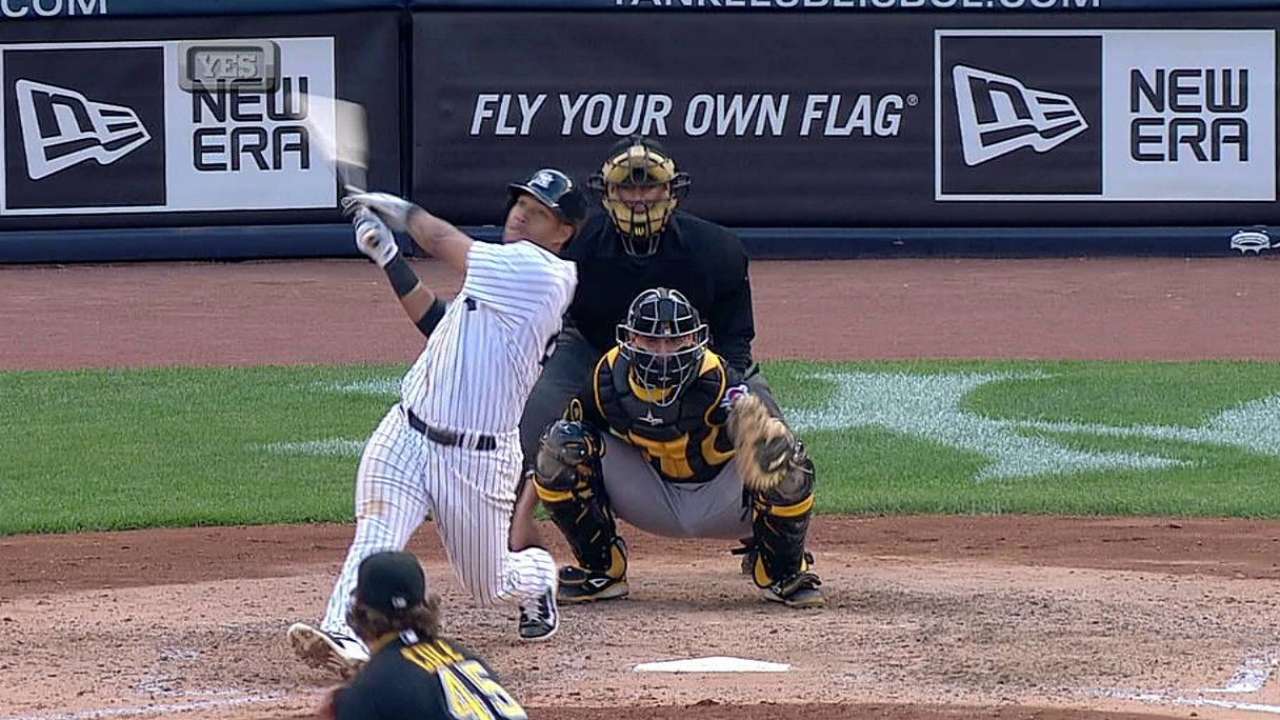 CHICAGO -- Yangervis Solarte was something of a mystery to most of the Yankees' coaching staff earlier this year, but the versatile switch-hitter made an impression on infield coach Mick Kelleher, who saw great potential in those early days of spring.
"He's hungry. He's a worker. He's a quick learner and a heads-up player," Kelleher said. "None of us knew him, really. He's got a lot of great qualities to have that you look for in a player."
A non-roster invitee to Spring Training, Solarte has been one of the Cinderella stories of the early season, entering play on Thursday ranked fifth in the American League with a .317 (45-for-142) batting average. The 26-year-old, formerly property of the Twins and Rangers organizations, also leads all Yankees with 24 RBIs.
Kelleher hit Solarte countless ground balls at third base, second base and shortstop this spring, and the Yankees also dabbled with using him in left field, thinking of him more as a super-utility player than an everyday starter. Solarte, who has garnered most of his playing time at third, impressed the team with his polished approach and seized the opportunity.
"With his experience in the Minor Leagues, I think that's where he's learned his trade," Kelleher said. "You've seen what he's done. You could probably put him anywhere and he's comfortable. He's confident in his ability. All players here need that. We've all been very impressed with him."
Kelleher pointed out that even though the Yankees couldn't ignore his .429 spring batting average, it still took until the final day of camp for the club to add him to the roster. They were tasked with selecting two players from a group that also included Eduardo Nunez (since traded to the Twins) and Dean Anna, who is now with Triple-A Scranton/Wilkes-Barre.
"There was really no clear-cut decision that he was going to make the team," Kelleher said. "That came down to the last day or two between the guys that we were talking about. He had such a great spring, but when you don't know somebody, you've got to be careful in selecting just a Spring Training player. We all liked him and we didn't want to lose him. Shoot, he made the club and I'm glad he did."
Bryan Hoch is a reporter for MLB.com. Follow him on Twitter @bryanhoch and read his MLBlog, Bombers Beat. This story was not subject to the approval of Major League Baseball or its clubs.