Overbay remembers time with Braves fondly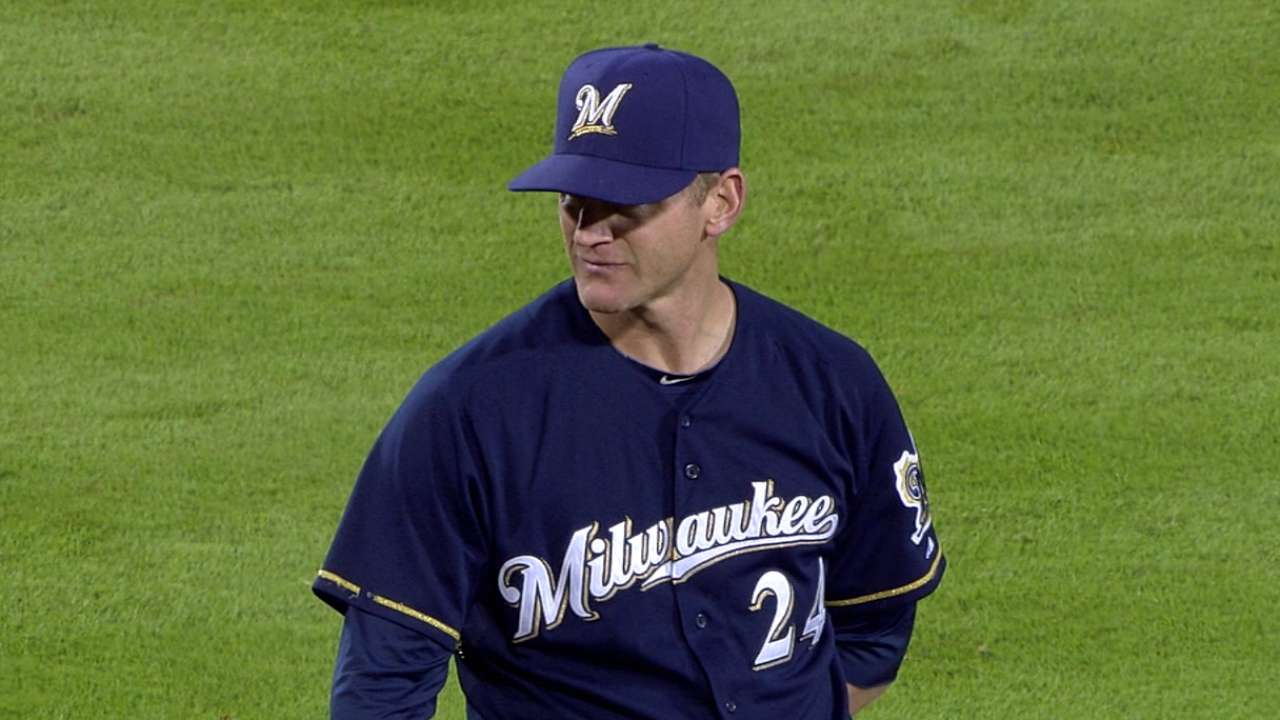 ATLANTA -- Lyle Overbay was happy to see the championship banner marking the Braves' 2012 National League Wild Card berth when he arrived at Turner Field. Although he only spent a month with the club, he has fond memories of his time in Atlanta.
"It's always good to see friends," said Overbay, who caught up with some of his former teammates when Milwaukee hosted Atlanta during Opening Week. "They made it easy for me to come into that clubhouse even though I hadn't been there through the whole year. They made everything comfortable and fun to be a part of."
As Overbay spent that month with the Braves, he recognized how the club had grown since blowing a 10-game lead in the NL Wild Card standings and missing the playoffs altogether during the final weeks of the 2011 season.
The leadership of Chipper Jones, Overbay said, helped hold the team together as the Braves made their playoff push during the last few weeks of the 2012 season.
"I think they might have learned something from the year before as far as just sticking together and being accountable for each other," Overbay said. "It was a good team atmosphere there. It just seemed like everybody was all in. I find that hard to do sometimes on a consistent basis."
Overbay also felt fortunate to witness Jones play out the final month of his 19-year Major League career. The veteran enjoyed a similar experience with the Yankees last season as closer Mariano Rivera played his finals days in the big leagues.
"I've been fortunate enough to see him and Mariano last year, so it was pretty cool just because he deserves that," Overbay said of Jones. "The guy did some good things for baseball alone, but let alone for this community and the Atlanta Braves, so it was fun to be a part of that and I was honored to be a part of it."
Joe Morgan is an associate reporter for MLB.com. This story was not subject to the approval of Major League Baseball or its clubs.