CarGo not expected out long with swollen finger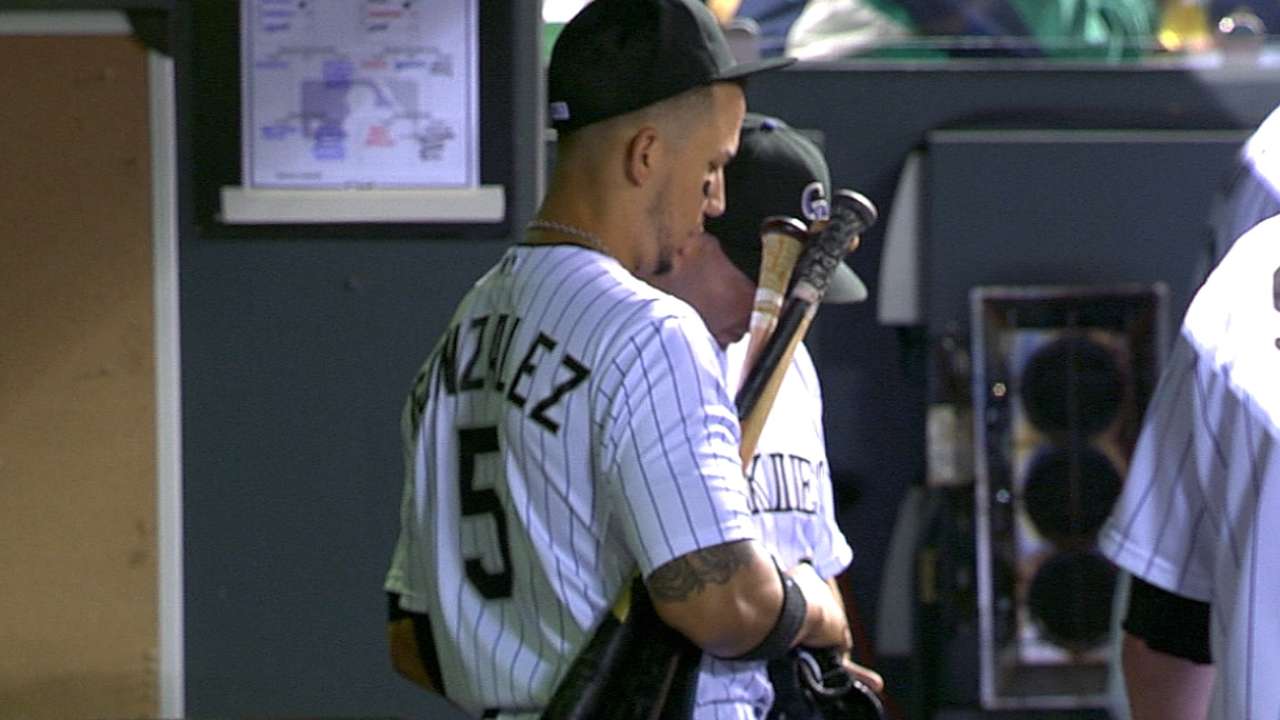 DENVER -- Rockies manager Walt Weiss said he sees left fielder Carlos Gonzalez's left index finger swelling, which flared during Wednesday night's 5-1 loss to the Giants, as similar to his previous bout with the injury, when Gonzalez missed one game.
Gonzalez did not start Thursday afternoon's finale of a three-game set with the Giants. Left-handed-hitting Corey Dickerson started in left, and Justin Morneau moved into Gonzalez's cleanup spot.
"I think it's a day-to-day thing, not any more serious than that, but it was very swollen last night," Weiss said.
Gonzalez has battled the finger issue and tendinitis in his left knee throughout the season. The injuries are possible reasons Gonzalez has had an unexpectedly slow start (.276, seven home runs, 29 RBIs). But Weiss said the injuries aren't a consistent enough issue that Gonzalez needs a 15-day disabled-list stint.
"His knee is feeling good enough, but if it was a situation where I find I'm having to check with him every day about his knee, if he can go that day, then you start thinking about putting him down for a couple of weeks," Weiss said.
Thomas Harding is a reporter for MLB.com. Follow him on Twitter @harding_at_mlb. This story was not subject to the approval of Major League Baseball or its clubs.