Fewer pounds not robbing Tulo of power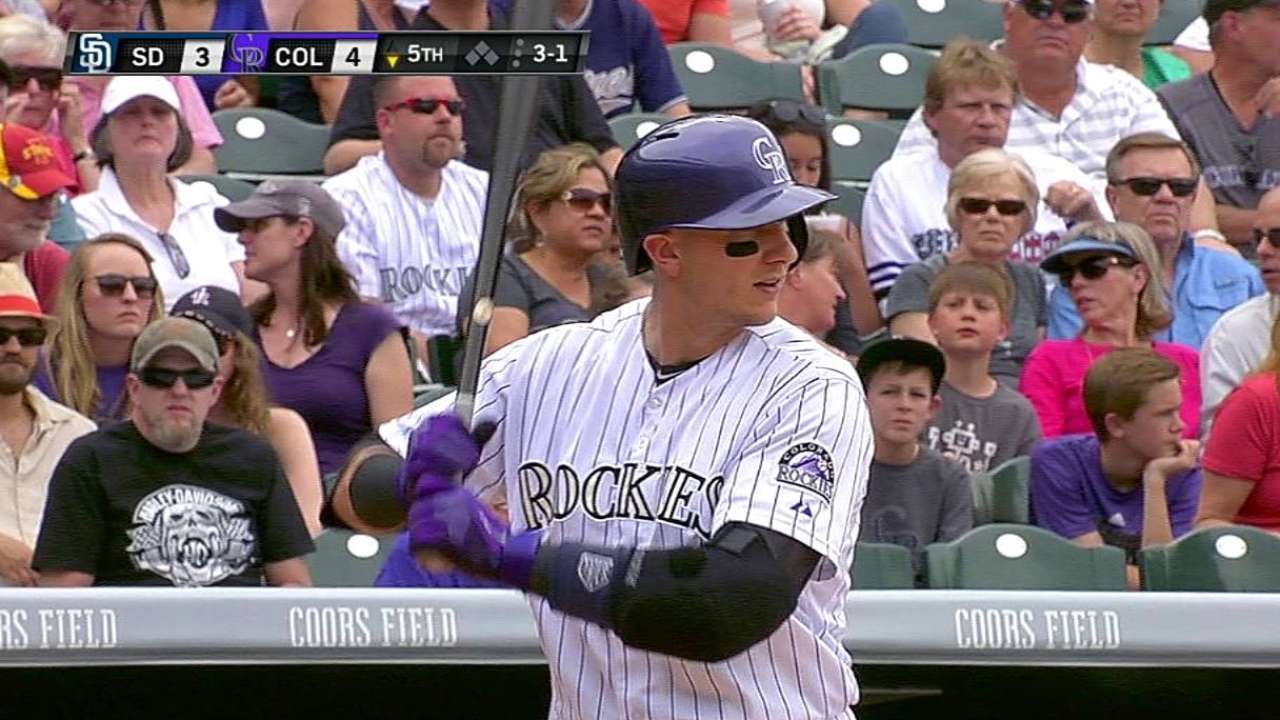 DENVER -- Rockies shortstop Troy Tulowitzki has learned that he can still hit heavy at a lighter weight.
This year, as in the past, Tulowitzki ranged from 205 to 210 pounds during Spring Training with the understanding that he usually plays at 215 or so during the regular season. But this year, Tulowitzki has stayed at the Spring Training weight. With a .378 batting average, 13 home runs and 35 RBIs, it's worked for him thus far.
Part of the yearly weight gain is Tulowitzki doesn't do as much cardio as in the offseason because he is on his feet all game. But this year he has reduced the amount he eats after games. In past years, he felt the weight helped him hit for power, but he's doing well in that category this year.
"At times when I've put on weight, I've felt better at the plate," Tulowitzki said. "This year I've stayed at the same weight and still felt powerful.
"We'll see. There's no reason to change. I feel pretty good and I'm moving well."
Thomas Harding is a reporter for MLB.com. Follow him on Twitter @harding_at_mlb. This story was not subject to the approval of Major League Baseball or its clubs.