Extra outfielder working out well for Rockies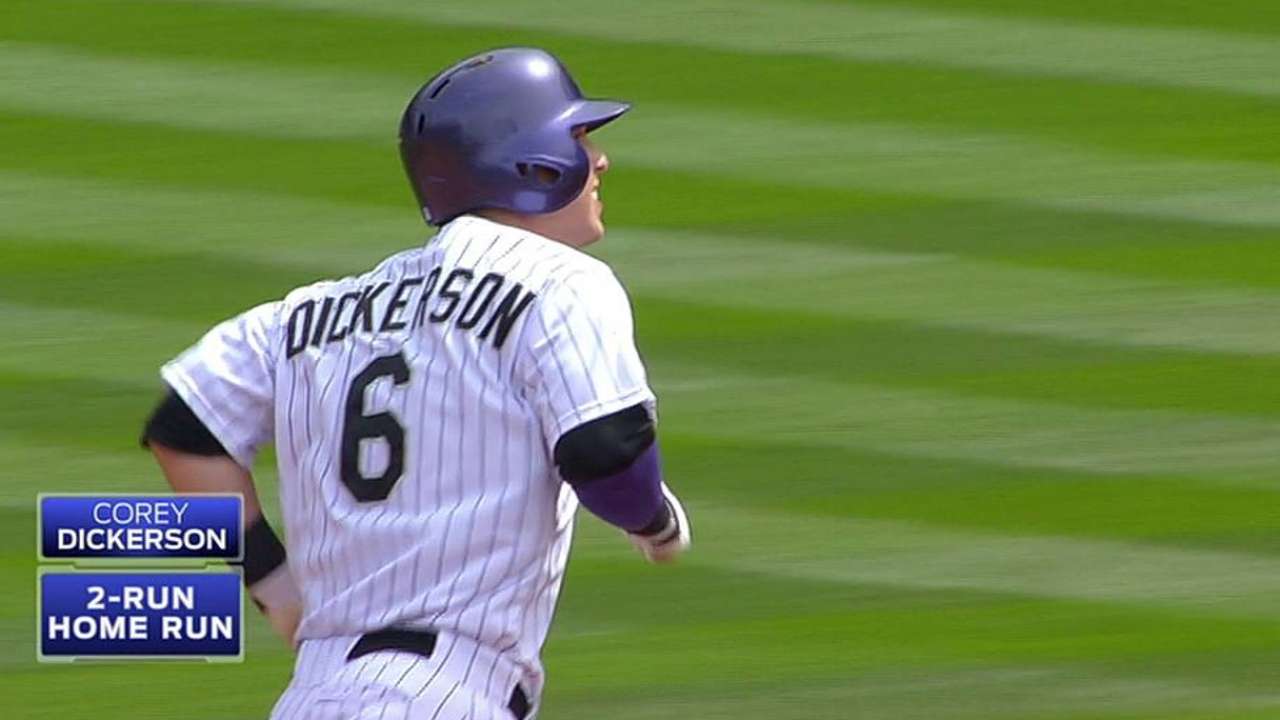 DENVER -- The Rockies are carrying six outfielders, the way they were at the beginning of the season. While it could make decisions difficult for manager Walt Weiss, it turns out having one more outfielder than most teams has come in handy.
The Rockies were able to withstand Michael Cuddyer missing 25 games because Corey Dickerson, who was forced into playing time, was sharp. Dickerson entered Thursday's game against the Giants hitting .344 with five home runs and 13 RBIs in 29 games, and starting him Thursday was an easy choice with left fielder Carlos Gonzalez nursing a swollen left index finger.
And with Weiss balancing the playing time, he has an outfield in which four of his six possibilities are hitting better than .300. Charlie Blackmon, the regular leadoff man, was at .335, right-handed-hitting Drew Stubbs at .330 and righty-hitting Brandon Barnes at .326.
The two below .300 were Cuddyer, who entered the day at .294 but was off to a slow start in two games since returning from injury, and Gonzalez at .276.
"I feel pretty good about the way it's gone," Weiss said. "It's tougher when all six of them are healthy but it can still be done. But when a guy gets nicked up like CarGo is today, we have some pretty formidable players that have the ability to help us win games and have helped us win games. It's a luxury."
Thomas Harding is a reporter for MLB.com. Follow him on Twitter @harding_at_mlb. This story was not subject to the approval of Major League Baseball or its clubs.