Hellickson comes through first live BP feeling good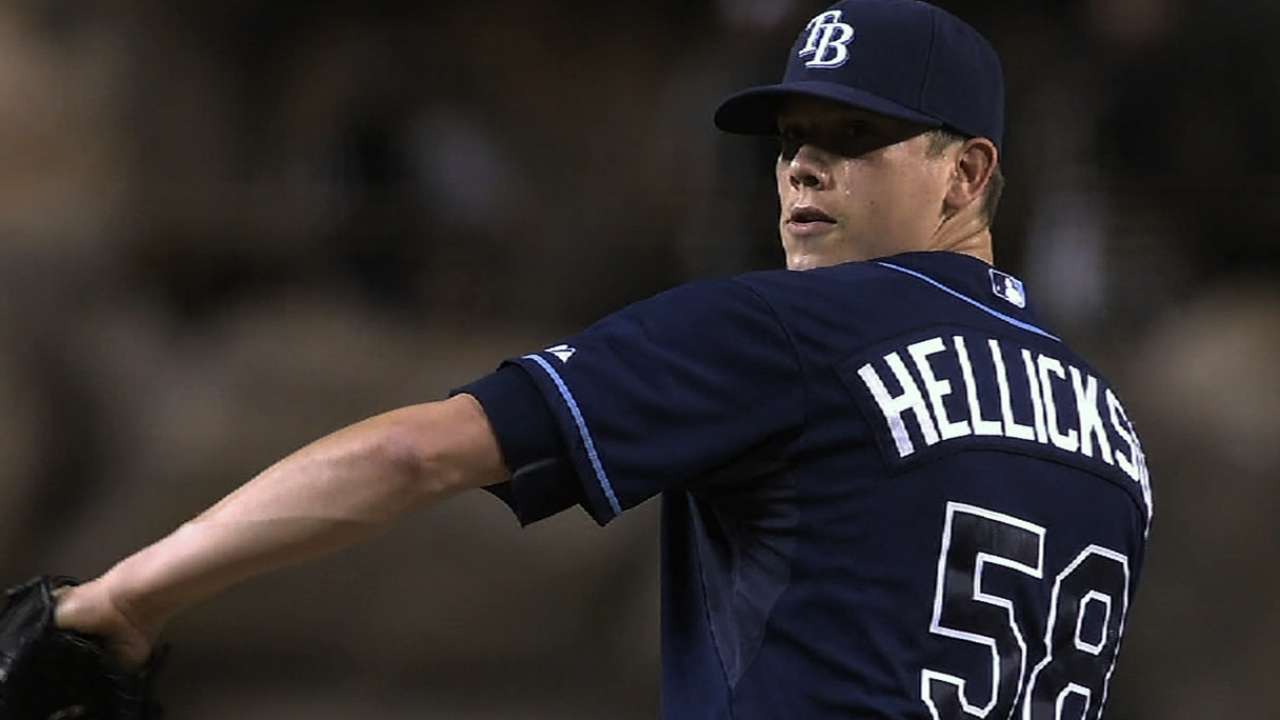 ST. PETERSBURG -- Rays right-hander Jeremy Hellickson threw his first session of live batting practice Thursday afternoon since undergoing arthroscopic surgery on his throwing elbow in late March.
Hellickson threw about 35 pitches -- 20-25 fastballs, five or so curveballs and a few changeups -- and said everything went well.
He said he will likely increase the number of curveballs in his next live BP, which he said he will throw on Sunday.
"I probably won't work on the curveball just specifically, but I'll probably throw more curveballs next time out," Hellickson said. "But today was just getting that fastball down and away, getting a feel for my fastball again."
During the live BP, Hellickson threw mainly to Cole Figueroa, but Evan Longoria also stepped into the box.
On the first pitch Longoria swung at -- after taking a few -- he broke his bat. Longoria left the cage to get a new one, joking to a coach as he walked away that the first bat was "eaten by termites."
Hellickson said he would throw another live batting practice session on Sunday, then move on to a simulated game next week. In terms of his return timetable, he reiterated what he said Wednesday -- that it should be before the All-Star break -- and added that it would hopefully be by late June.
In terms of his progression, he said Thursday's mission was accomplished.
"Everything felt good, that's the main thing" Hellickson said. "Just getting my work in -- working on the fastball command, and just working on throwing strikes, period. But I felt good, and that's really all we wanted to accomplish today."
Bill Chastain is a reporter for MLB.com. David Adler is an associate reporter for MLB.com. This story was not subject to the approval of Major League Baseball or its clubs.