Rollins passes Ashburn for second on Phils' hits list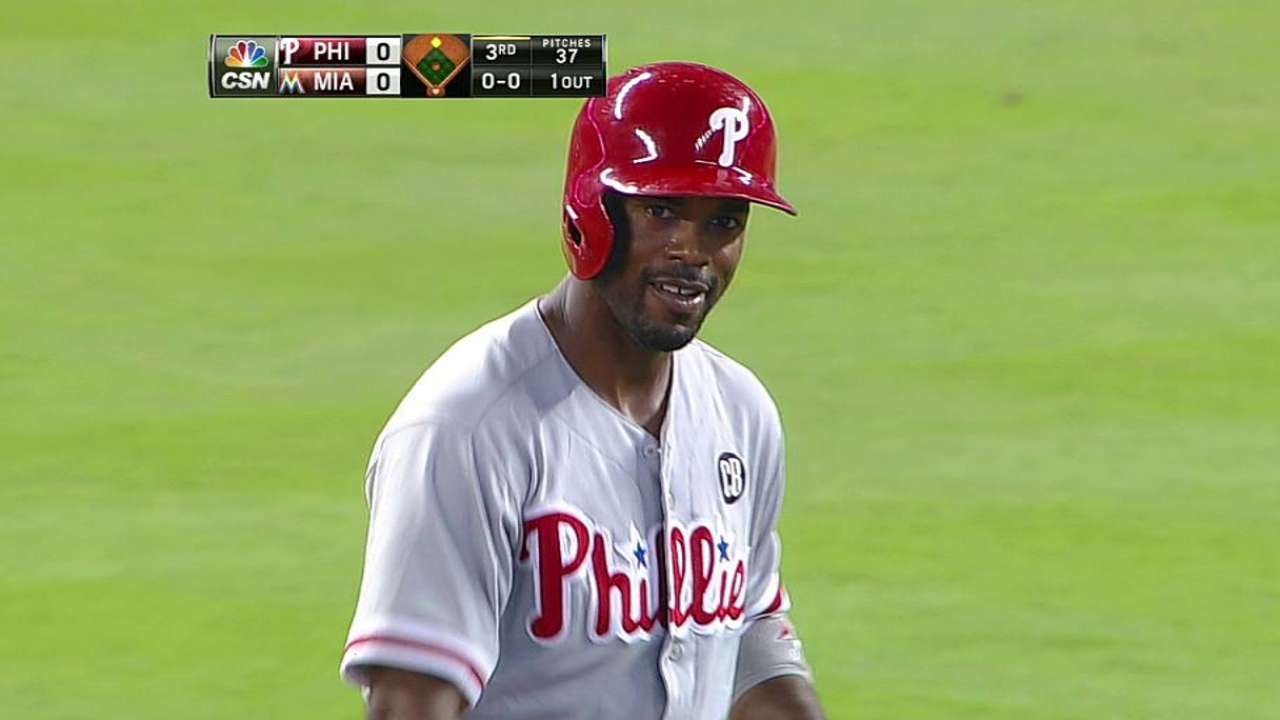 MIAMI -- Jimmy Rollins only has one more man to catch.
The Phillies shortstop singled to center field in the third inning of Thursday's 4-3 loss at Marlins Park to move into sole possession of second place on the franchise's all-time hits list. Rollins has 2,218 hits, which moved him past Richie Ashburn (2,217).
Rollins needs just 16 more hits to catch Mike Schmidt, who holds the record with 2,234.
"It's amazing what he's done his whole career," Phillies right fielder Marlon Byrd said of Rollins. "You start looking around, and he has Hall of Fame numbers. He's going to be the leader in most categories for this organization by the time he's finished here. It's just impressive what he's been doing."
Rollins is having his best season offensively since he won the National League MVP Award in 2007.
"I think last year he had the baby, and it's a little bit different when you have your first-born," Byrd said. "You don't get much sleep. The focus is there, but you're just tired. He came in this year and his offseason routine was probably a little bit better, he got some swings in and came into Spring Training ready and worked on some things. From Day 1, he's been right and showing that Jimmy Rollins is still here. He hasn't gone anywhere."
Todd Zolecki is a reporter for MLB.com. This story was not subject to the approval of Major League Baseball or its clubs.