Bullpen not at full strength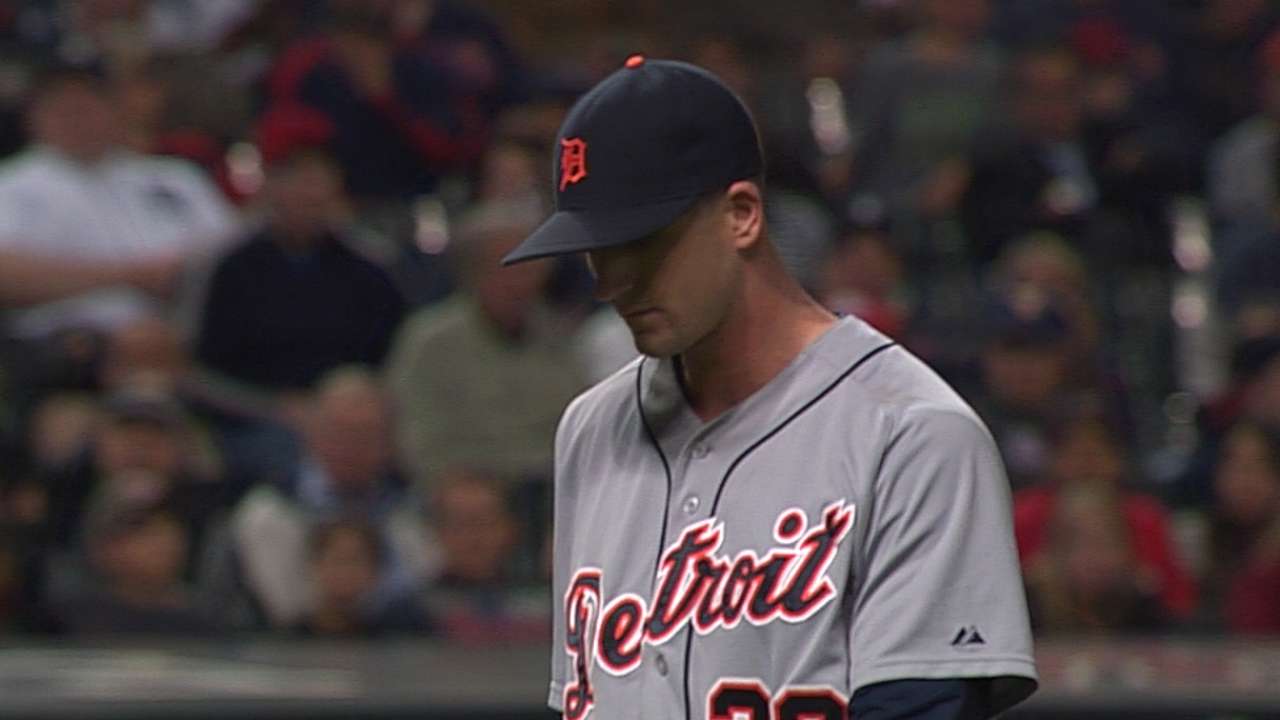 DETROIT -- Both Detroit's left-handed relievers pitched in Wednesday's 13-inning wild marathon in Cleveland. As a result, manager Brad Ausmus said "there's a possibility" lefty starter Drew Smyly could make an appearance in relief Thursday.
Certainly, Ausmus would like to avoid using Smyly as he's scheduled to start Monday in Oakland at the earliest. But with Ian Krol having pitched two innings of one-hit ball Wednesday and Phil Coke throwing 1 2/3 innings, it stands to reason that Smyly could be called upon.
"It's been in better shape," Ausmus said of the bullpen before Thursday's game.
Coke picked up the loss in Wednesday's game, even though it was Al Alburquerque whose walk-off balk ended the game. Ausmus said Coke's command was off Wednesday, "but I think overall, three out of the last four outings have been much better than what we saw in April."
Confidence has played a large role in Coke's increased comfort level on the mound, according to Ausmus. The situations Coke has been used in recently have been tighter with less margin for error -- another vote of confidence for Coke.
"He's had some success which is self-breeding," Ausmus said. "Success breeds success. We hope to keep him on that track."
Matt Slovin is an associate reporter for MLB.com. This story was not subject to the approval of Major League Baseball or its clubs.