Kiermaier optioned to make room for Cobb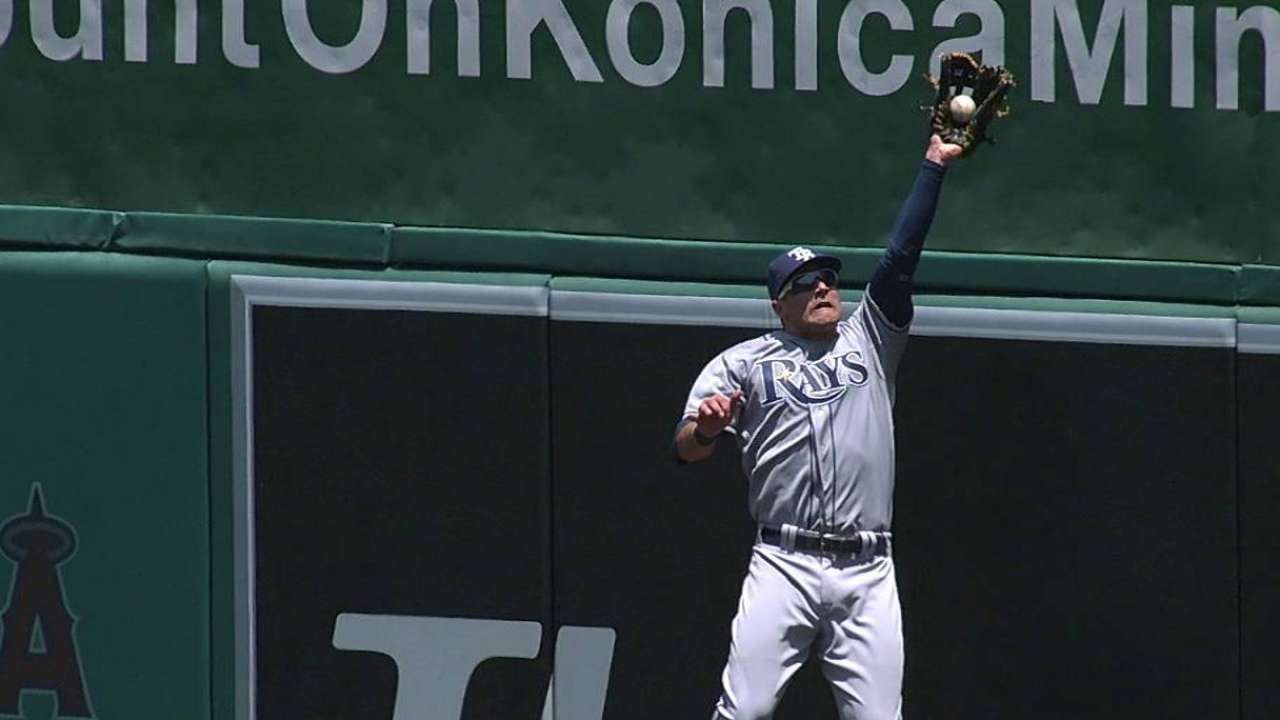 ST. PETERSBURG -- Following Wednesday night's 3-2 loss to the A's, the Rays optioned outfielder Kevin Kiermaier to Triple-A Durham. Right-hander Alex Cobb was to be reinstated from the disabled list to make his start on Thursday.
Kiermaier continues to make an impression on Rays manager Joe Maddon, particularly with his superlative defense.
"I told him right to his face, 'Listen, you're the best outfielder in the Major Leagues right now, but you're going to Triple-A,'" Maddon said. "And I felt like I could tell him that because he can handle that thought and not impact or interfere with his work.
"This guy's a Major League outfielder for many years to come," Maddon added, "and he can impact a game with his defense."
In two stints with the Rays this season, Kiermaier is hitting .250 with a home run and two RBIs.
Bill Chastain is a reporter for MLB.com. David Adler is an associate reporter for MLB.com. This story was not subject to the approval of Major League Baseball or its clubs.