Hoes available to play after bout with stomach bug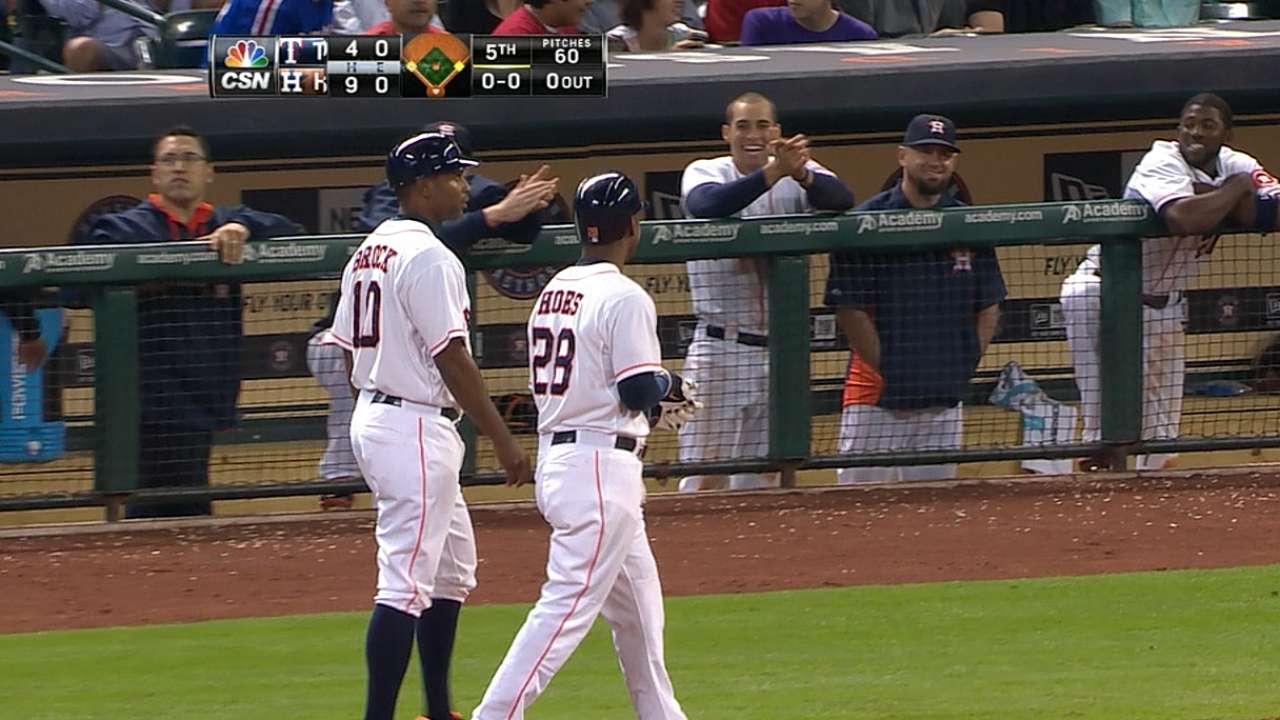 ANAHEIM -- Outfielder L.J. Hoes, who missed Tuesday's game because of what he believes was food poisoning, returned to the Astros on Wednesday and said he was available to play, although he was not in the lineup against Jered Weaver.
After becoming ill and being scratched from Tuesday's lineup, he was sent to the team hotel to rest.
"Something just didn't sit right in my stomach, and then I got sick," said Hoes, who told manager Bo Porter he lost five or six pounds. "I still feel a little bit weak, but I'm available."
Hoes usually plays against left-handers, so he missed one Tuesday in the Angels' Tyler Skaggs.
As bad as it was, "I'm just glad it wasn't anything worse," Hoes said.
"He seems to be much better," Porter said.
Earl Bloom is a contributor to MLB.com. This story was not subject to the approval of Major League Baseball or its clubs.