Rockies support Hawkins' confidence as closer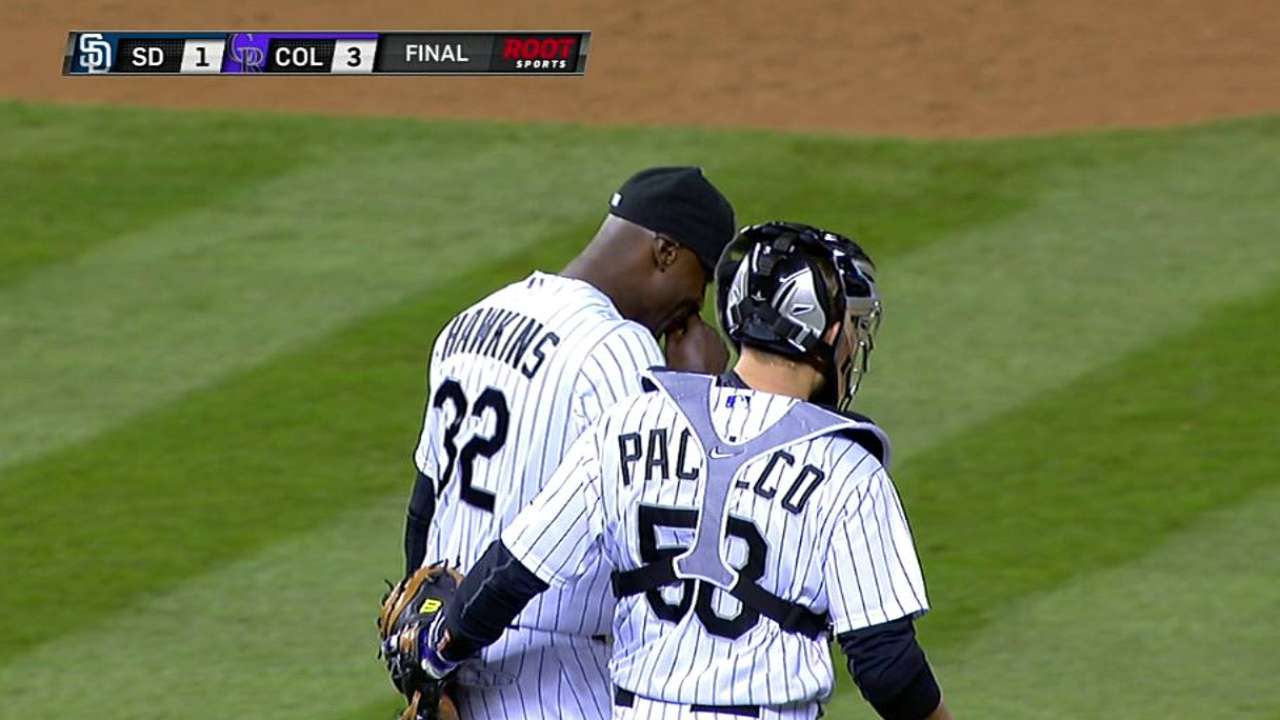 DENVER -- The Rockies and LaTroy Hawkins disagree and aren't swayed, but from talk radio to social media, fans and observers have decided the Rockies need a new closer.
Hawkins converted his first 10 save chances, but some were nail-biters. He blew a save Sunday and gave up a double to the Giants' Tyler Colvin to break a tie Tuesday night. The Rockies won both games.
When you're closing at 41, however, you don't worry about whether those on the outside believe you're not dominant enough.
"If I cared what people say, I'd be gone a long time ago," Hawkins said. "I'm getting the job done more times than I don't. That's not being cocky, that's just my track record, I can tell you that. It's just not always going to be pretty. It's not always going to be easy."
Hawkins has given up 22 hits in 16 1/3 innings. The question is whether he puts the pitch in the right location at the right time. Through May 14, he gave up runs in three of his first 15 appearances. He has given up four runs in his last three.
"Some pitches have gotten elevated that have gotten him in trouble," manager Walt Weiss said. "But the velocity is the same, the action on the pitches is the same. Location is usually what it comes down to when a pitcher is struggling a little bit."
Thomas Harding is a reporter for MLB.com. Follow him on Twitter @harding_at_mlb. This story was not subject to the approval of Major League Baseball or its clubs.