Padres lead the Majors in close games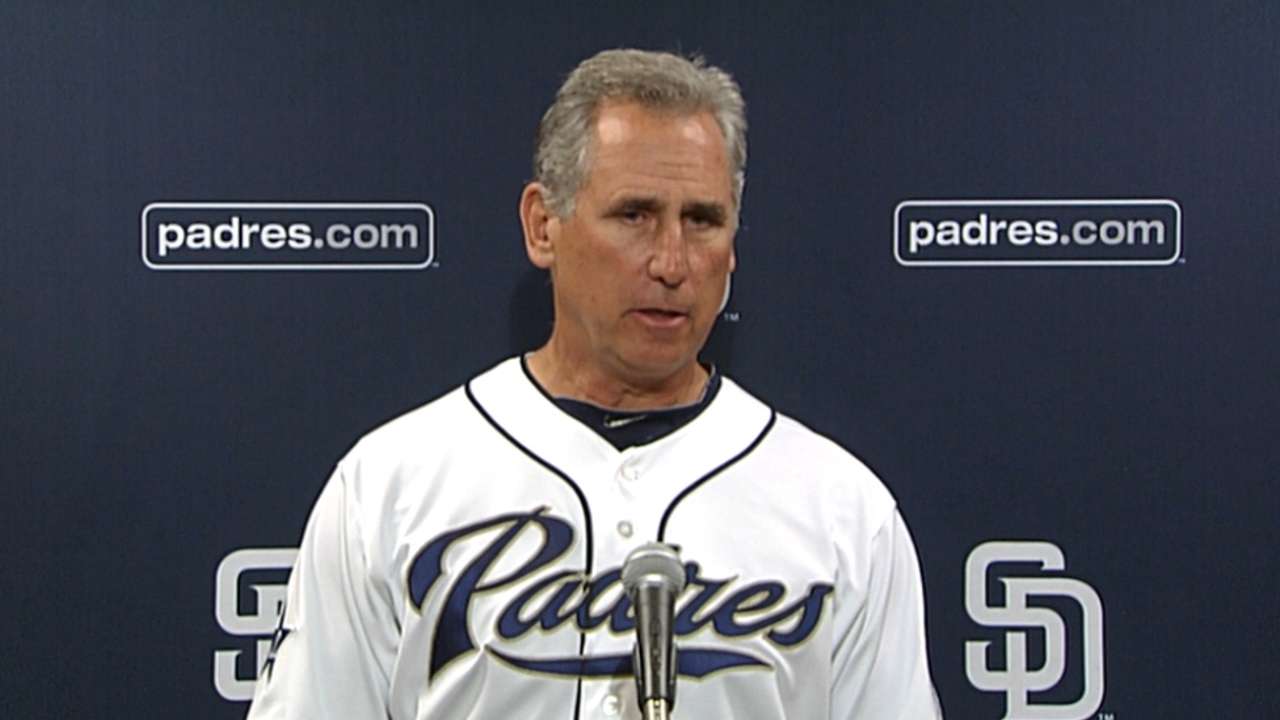 SAN DIEGO -- If every night has seemed like a grind to the Padres, there's a reason: Of San Diego's first 45 games, 30 have been decided by two or fewer runs. No other team in the Majors has played that many two-runs-or-less games.
"I think that in general, ever since I've been here, we've always played close games," first baseman Yonder Alonso said. "I don't know if it's because of our stadium, or we hit the ball good and we're not getting runs in … the games are close. That's the way it is in baseball, and in general in the West."
Said second baseman Jedd Gyorko: "That's definitely how it's been, and I think it will benefit us down the road. Obviously, you'd love to be up five or 10 runs. But when you're swinging the bat not as well as you'd like, there are a lot of close games.
"It's a credit to our pitching, really. We're where we are because of them."
No kidding. Despite an offense that ranks last in the Majors in runs scored, batting average and on-base percentage, the Padres, nevertheless, are 15-15 in games decided by two or fewer runs.
"We could have really buried ourselves early," Gyorko said. "But we've found ways to win games. We've been able to get that one hit late in a game. It's a resilient group of guys. Regardless of what's going on now, we feel like we're on the brink of [coming out of the team-wide slump]."
One colossal challenge in these close games is that one or two mistakes can mean a loss, as happened in Tuesday's series-opening 5-3 loss to the Twins. Two Ian Kennedy wild pitches and Cameron Maybin's failure to get a bunt down in the seventh inning cost the Padres.
Scott Miller is a contributor to MLB.com. This story was not subject to the approval of Major League Baseball or its clubs.