Black tries Alonso in cleanup spot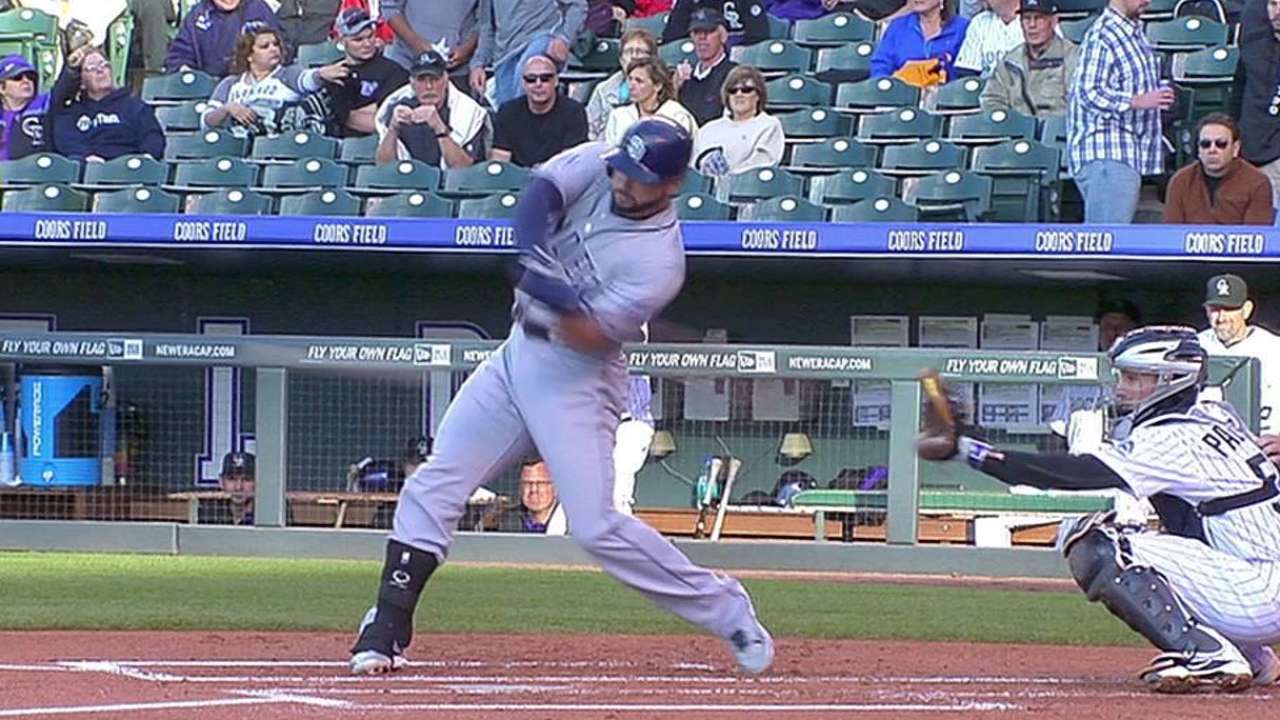 SAN DIEGO -- Spinning the lineup like a combination lock, looking for something to key a group that has not produced much, Padres manager Bud Black slotted first baseman Yonder Alonso as the cleanup hitter Wednesday night.
It was only the sixth appearance in the four-hole this season for Alonso, who has one home run this season. That came last Thursday in the second game of a doubleheader at Cincinnati. Before that, Alonso had not homered since last May 19.
"You know, just looking at the middle of our order and trying to get the right combinations in there," manager Bud Black said. "He had a couple of good swings [Tuesday] night. "Until the two, three and four guys start doing their thing and you can make a case for where guys should be in the lineup, really, the only guy you can make a consistent case for has been Smitty [Seth Smith]."
Smith was in the two-hole Wednesday, just his seventh appearance there this season.
Scott Miller is a contributor to MLB.com. This story was not subject to the approval of Major League Baseball or its clubs.