Moustakas continues to look for ways out slump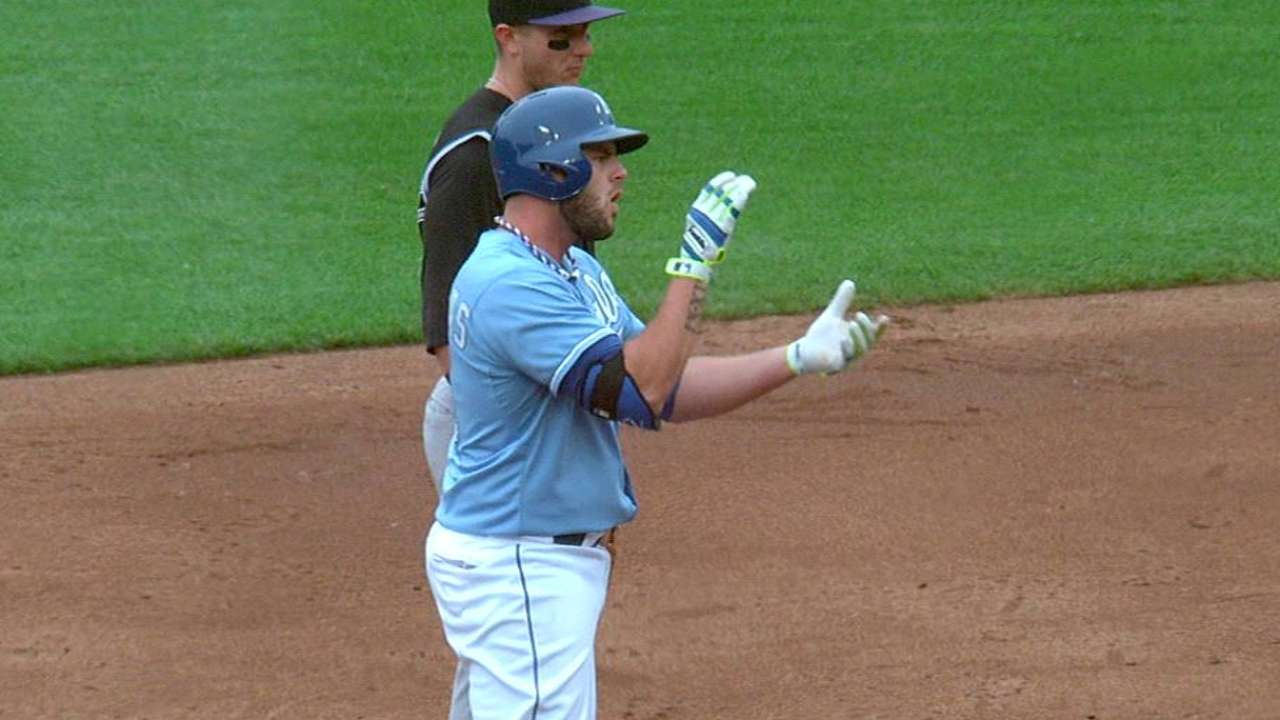 KANSAS CITY -- While Danny Valencia mans third base, the work goes on to bring Mike Moustakas out of his hitting swoon.
Royals hitting coach Pedro Grifol is on the case, as Moustakas sits with a .140 aveage.
"Same thing we do every day," Royals manager Ned Yost said. "He's the first one in the clubhouse and in the cage with Pedro. They've got their drills that they work on tirelessly. He takes more swings than anybody on this team."
Yost broke his third-base platoon by putting Valencia in the lineup on Tuesday night against a right-handed pitcher, and Valencia came through with a 2-for-3 game, with a walk and two RBIs, in a 7-6 loss to the White Sox.
"I thought he did a nice job," Yost said. "He gave us the lead with a nice two-run double to the opposite-field gap, ended up getting another base hit, got a nice walk. I thought he did a good job."
Oddly, even though Moustakas doesn't usually fare well against left-handed pitchers, his career numbers against Wednesday's White Sox lefty starter, Jose Quintana, were 8-for-19 (.421), with two home runs. Even so, Valencia was in the starting lineup.
Dick Kaegel is a reporter for MLB.com. Adam Berry is a reporter for MLB.com. Follow him on Twitter at @adamdberry. This story was not subject to the approval of Major League Baseball or its clubs.