Wilson, Stewart to represent Royals at Draft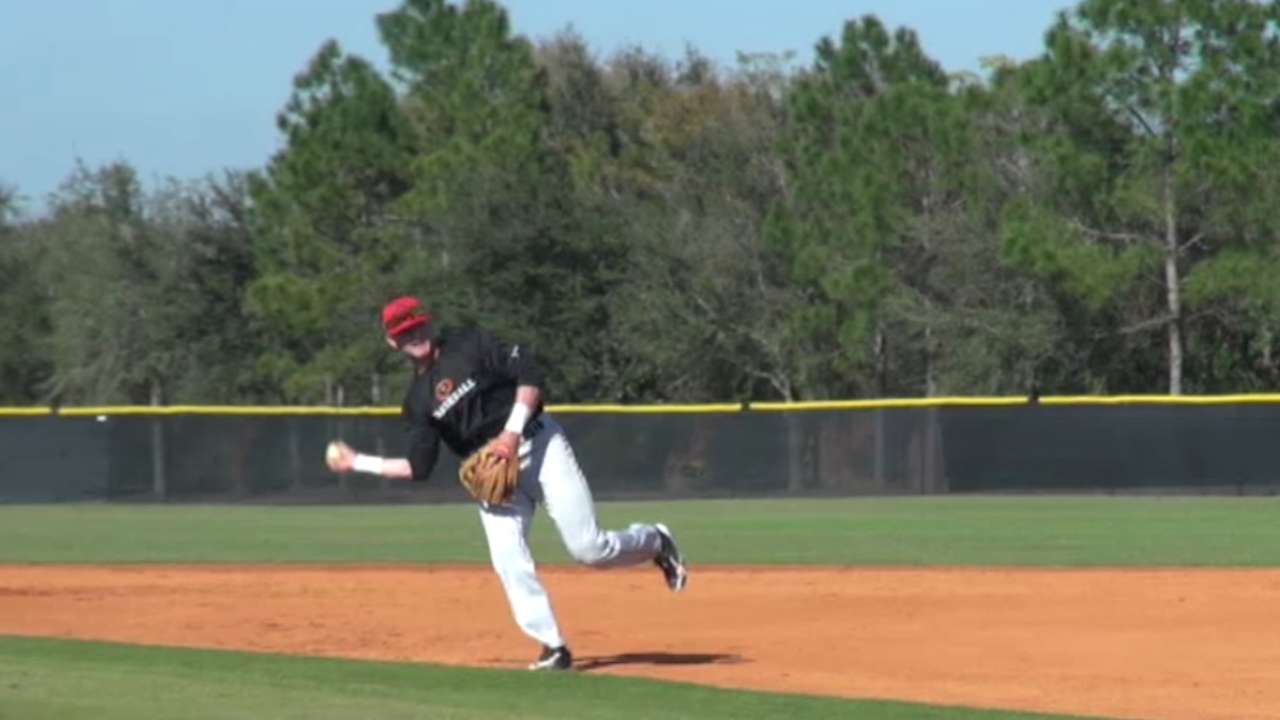 KANSAS CITY -- Two Royals Hall of Famers, swift outfielder Willie Wilson and super scout Art Stewart, will be the club's representatives at the 2014 First-Year Player Draft on June 5 at MLB Network's Studio 42 in Secaucus, N.J.
Stewart and Wilson will announce the Royals' selections in the first phase of the Draft, which will be televised on MLB Network and MLB.com.
The Royals will have four selections in the first 68 picks -- Nos. 17 and 28 in the first round, as well as Nos. 40 and 56.
Wilson was a Royals outfielder from 1976-90, winning the American League batting championship in 1982 with a .332 mark. In his 15 years with the Royals, he stole 612 bases, with a club record 83 in 1979. In 1980, he became just the second player in baseball history to record 100 hits from each side of the plate in one season. Wilson was an American League All-Star in 1982-83.
Stewart joined the Royals as a scout after their inaugural season of 1969 and has been with them ever since. He was the Royals' director of scouting from1984-96 and since 1997 has served the club as a senior advisor. He's been an integral part of the Royals' Draft every year and is credited with bringing them such players as Bo Jackson, Johnny Damon and Carlos Beltran.
The 2014 Draft will take place on June 5-7, beginning with the Draft preview show on MLB.com and MLB Network on Thursday, June 5, at 5 p.m. CT. Live Draft coverage from MLB Network's Studio 42 begins at 6 p.m., with the top 74 picks being streamed on MLB.com and broadcast on MLB Network. MLB.com's exclusive coverage of the second and third days will begin with a live Draft show at 11:30 a.m. ET on June 6.
MLB.com's coverage includes Draft Central, the Top 100 Draft Prospects list and Draft Tracker, a live interactive application that includes a searchable database of Draft-eligible players. Every selection will be tweeted live from @MLBDraftTracker, and you can also keep up to date by following @MLBDraft. And get into the Draft conversation by tagging your tweets with #mlbdraft.
Dick Kaegel is a reporter for MLB.com. Adam Berry is a reporter for MLB.com. Follow him on Twitter at @adamdberry. This story was not subject to the approval of Major League Baseball or its clubs.