Grilli, Martin may avoid rehab assignments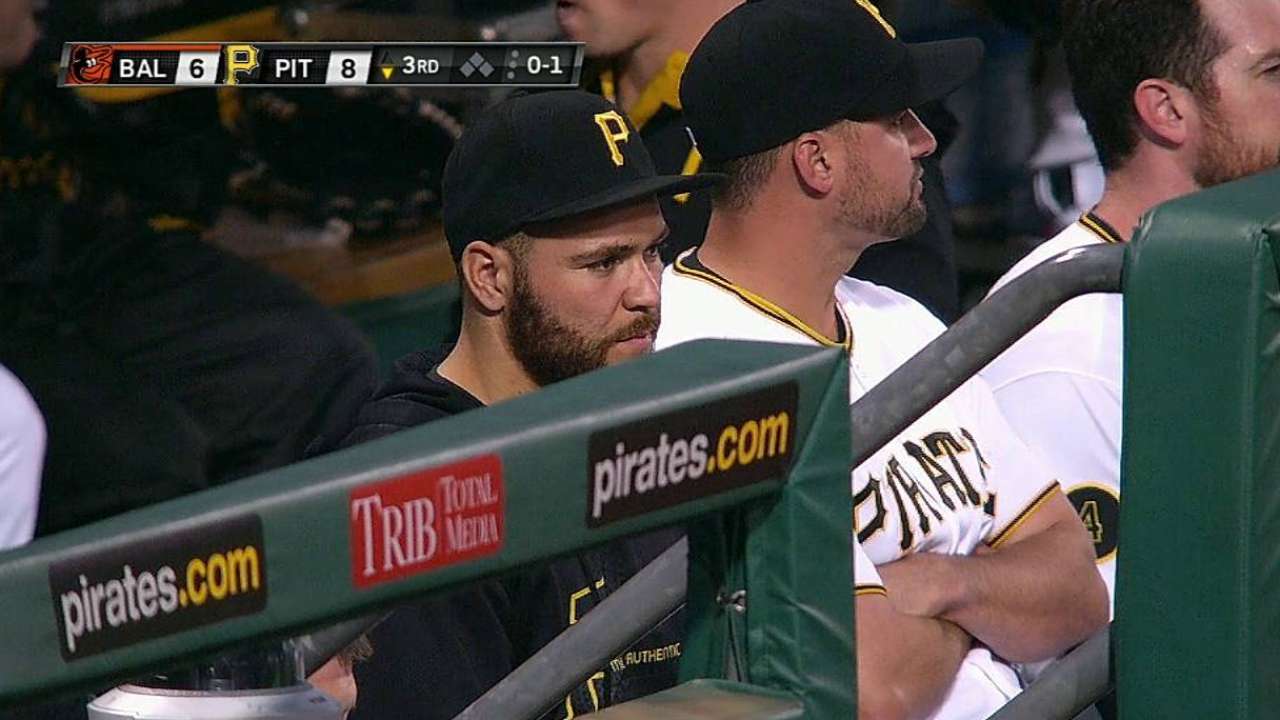 PITTSBURGH -- Pirates reliever Jason Grilli and catcher Russell Martin, a battery in a simulated game Wednesday afternoon at PNC Park, may be days away from taking that act into a National League box score.
The closer and catcher both performed well in the dry run. Neither Grilli (strained left oblique) nor Martin (strained left hamstring) may see any rehab action prior to being activated from the disabled list.
"This was my rehab," Grilli said, beaming. "Facing Major League hitters gives you a true read. They may have been your teammates, but they're still big league hitters trying to square up against you."
"You don't want to put a guy back on your Major League roster and he's still kinda rehabbing," manager Clint Hurdle said. "So the test today, on the second of back-to-back days, was critical for us. The breaking ball was sharp again, the fastball velocity was good, he threw a ton of changeups. If there's no physical setback [Thursday], there's a real opportunity he could be joining us Saturday."
Martin went through the motions of actually catching for the first time since going on the DL on April 26, but that fact was almost incidental, given his intense work in physical therapy and at baseball skills.
"As you're catching, fatigue does come into play. How are you able to push through and continue to be mobile? He's such an athletic catcher," Hurdle said. "Through the work he's done, he feels better than he did coming into Spring Training. One of the scenarios we're definitely talking about is activating him without any rehab."
Tom Singer is a reporter for MLB.com and writes an MLBlog Change for a Nickel. He can also be found on Twitter @Tom_Singer. This story was not subject to the approval of Major League Baseball or its clubs.