Sandberg optimistic regarding Lee's elbow injury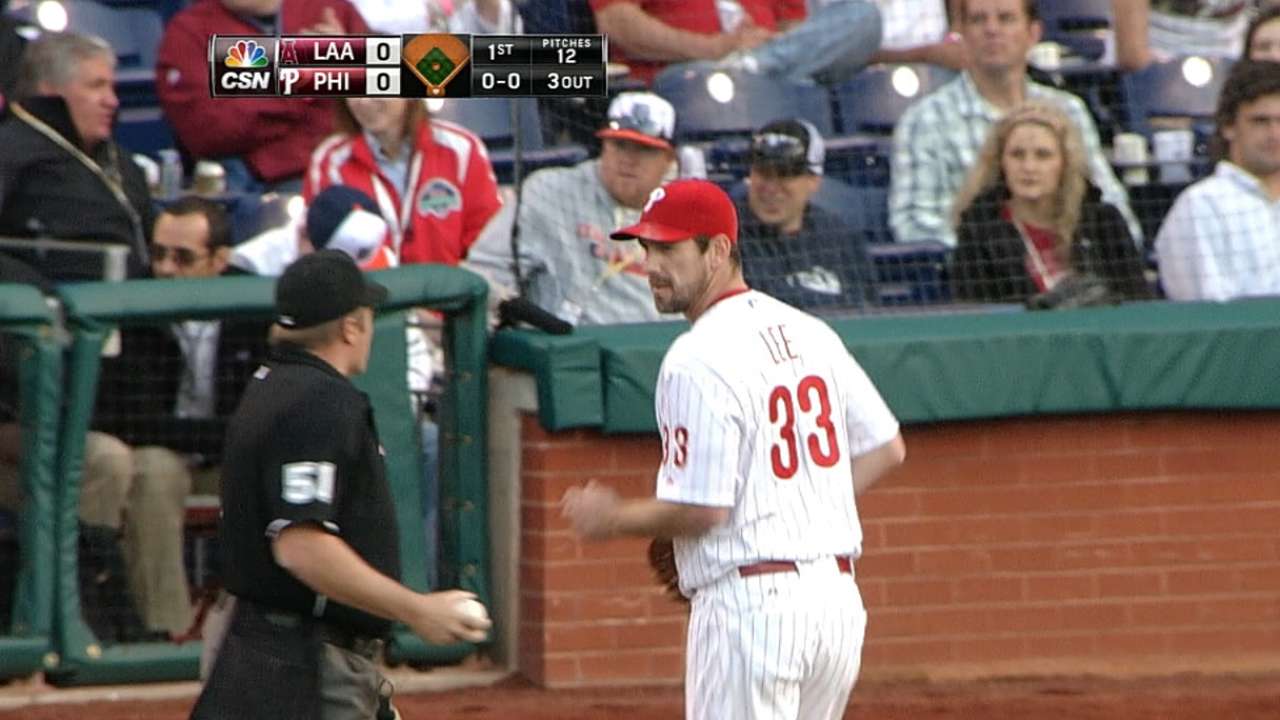 MIAMI -- Manager Ryne Sandberg remains optimistic Cliff Lee won't need much time on the disabled list.
The Phillies placed him on the DL on Tuesday with a strained left elbow.
"One time he would mention that he felt something, then the next time he wouldn't," Sandberg said. "It really would come and go. His bullpens were solid, no complaints there … and the results were there right to the end. That said, maybe it's on the mild side. Maybe it was caught and a short-term thing. It was something that didn't affect his starts whatsoever. I'm being optimistic."
But even if it's just a two- or three-week DL stint, Lee might have to change a few things to stay healthy.
"He's a little bit old school where he doesn't do a lot of icing or things afterward," Sandberg said. "The last two or three weeks he's done some maintenance things that seemed to help, but other than that, I don't think he's done a lot of that. He has a basic routine. Maybe he has to change his routine a little to take care of himself at this stage of his career."
Todd Zolecki is a reporter for MLB.com. This story was not subject to the approval of Major League Baseball or its clubs.