Rays not reaping benefits from better contact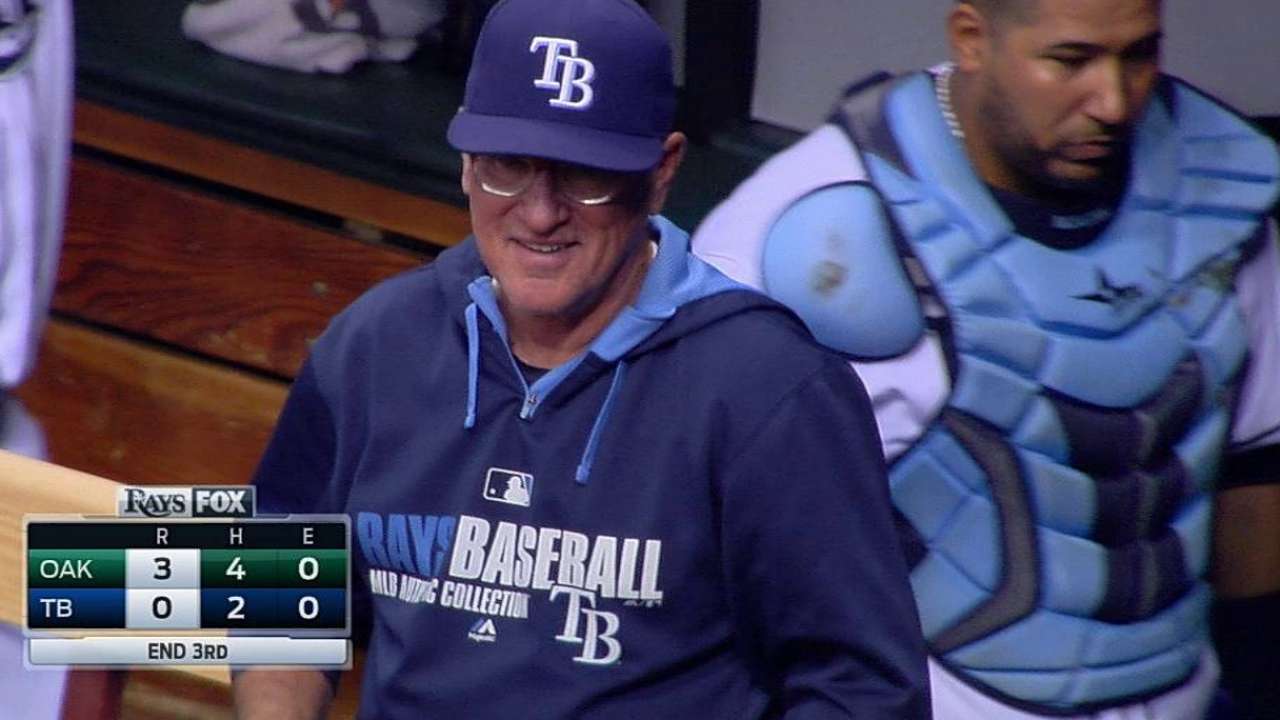 ST. PETERSBURG -- Strikeouts used to be the bane of the Rays. Fans complained the team struck out way too much, that if the team could just make better contact, the offense would roll. Well, that hasn't exactly proved to be the case.
The Rays entered Wednesday night's game ranked 22nd in the Major Leagues in strikeouts with 328. That was almost 100 below the total of the White Sox, who led the Majors with 421.
Yet while striking out less, the club is grounding into more double plays. Entering Wednesday night's game, the Rays, with 44, were tied with the Red Sox for second most in the Major Leagues. That trailed the Rangers, who had grounded into the most double plays, by four.
The Rays' offense threatened twice in Tuesday night's 3-0 loss to the A's. It had the bases loaded with one out in the third inning and runners on first and third with one out in the eighth, but both times Desmond Jennings grounded into inning-ending double plays.
"The double play has not been our friend," Rays manager Joe Maddon said. "We've hit into too many double plays. Especially with Desmond a really fast runner, you don't expect that. From 3-0 with the bases loaded to the inning over on a very close play at first base. We just have to continue to work at it."
Maddon spoke, though, of the long-term benefits of making contact.
"We were striking out too much, and now we're hitting the ball to shortstop too much," he said. "Just keep playing it. We'll start missing those guys. We'll have better luck with balls in play. Our line drives will find some turf. It's going to happen. But you have to keep firing, man. You gotta keep playing like your hair's on fire. And eventually you're going to be OK."
Bill Chastain is a reporter for MLB.com. David Adler is an associate reporter for MLB.com. This story was not subject to the approval of Major League Baseball or its clubs.