Teheran's come a long way in two years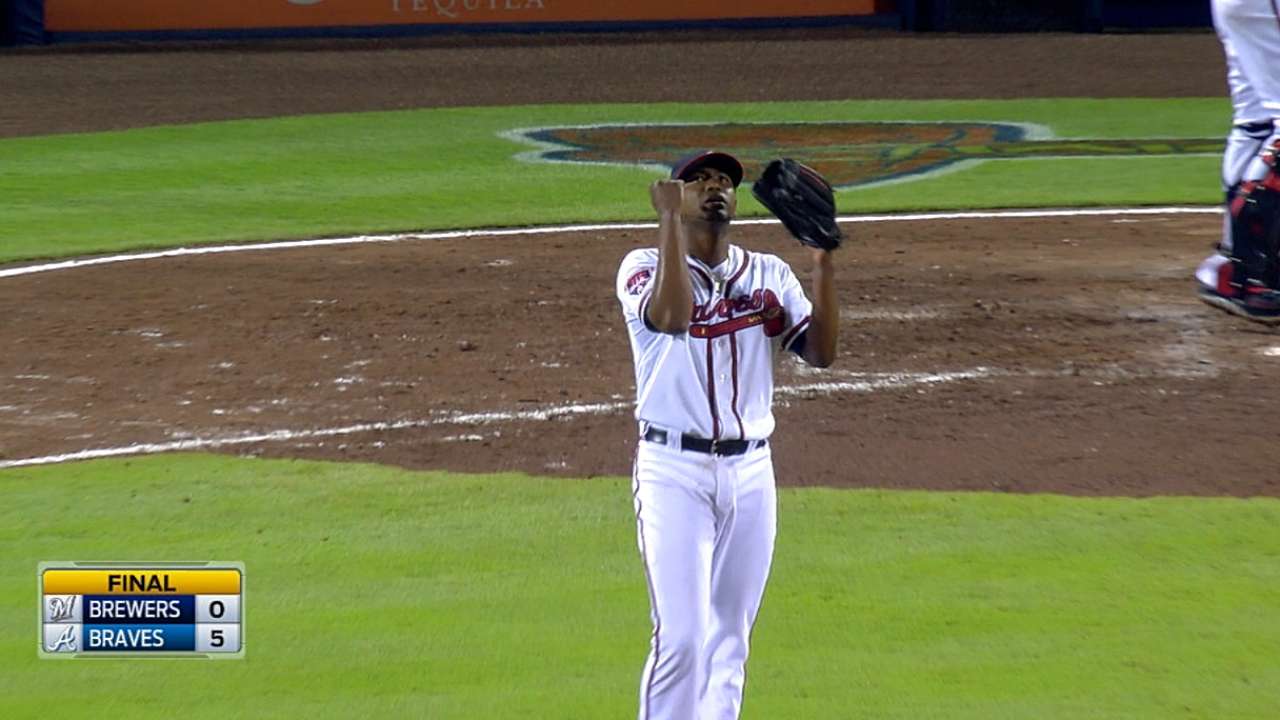 ATLANTA -- When Julio Teheran experienced his miserable 2012 season with Triple-A Gwinnett, he was tasked with the responsibility to become a more complete pitcher. Quite simply, the Braves wanted him to realize that he would not have much success at the Major League level if he continued to primarily throw four-seam fastballs.
As Teheran struggled during that final season at Gwinnett, he gained a better feel for his two-seam fastball and eventually found some more consistency with his slider. Consequently, the 23-year-old right-hander has experienced limited growing pains since becoming a mainstay at the Major League level last year.
Teheran completed his latest gem on Tuesday night, when he scattered six hits and went the distance in a 5-0 win over the Brewers. He became the first Braves pitcher since Greg Maddux in 2001 to record two shutouts in a season.
According to the Elias Sports Bureau, the last Atlanta starter to have two shutouts in a season before his 25th birthday was Steve Avery in 1992.
"He's pitching," said manager Fredi Gonzalez. "I remember two-and-a-half years ago when we brought him up as a young kid and he wanted to throw 95 every pitch. Now, he's gotten to where he pitches. With his 122nd or 123rd pitch of the game, he's still got 92 in the tank. That's nice to see. He doesn't have to pitch at 95 all day long. He's learning how to pitch."
Teheran experienced some trouble during his first three starts last year, but he has posted a 2.55 ERA in the 37 starts that have followed, dating back to April 23, 2013. The only starting pitchers with a better ERA during this same span are Clayton Kershaw (2.08), Jose Fernandez (2.15) and Zack Greinke (2.54).
Mark Bowman is a reporter for MLB.com. This story was not subject to the approval of Major League Baseball or its clubs.