Votto goes on, Bruce comes off disabled list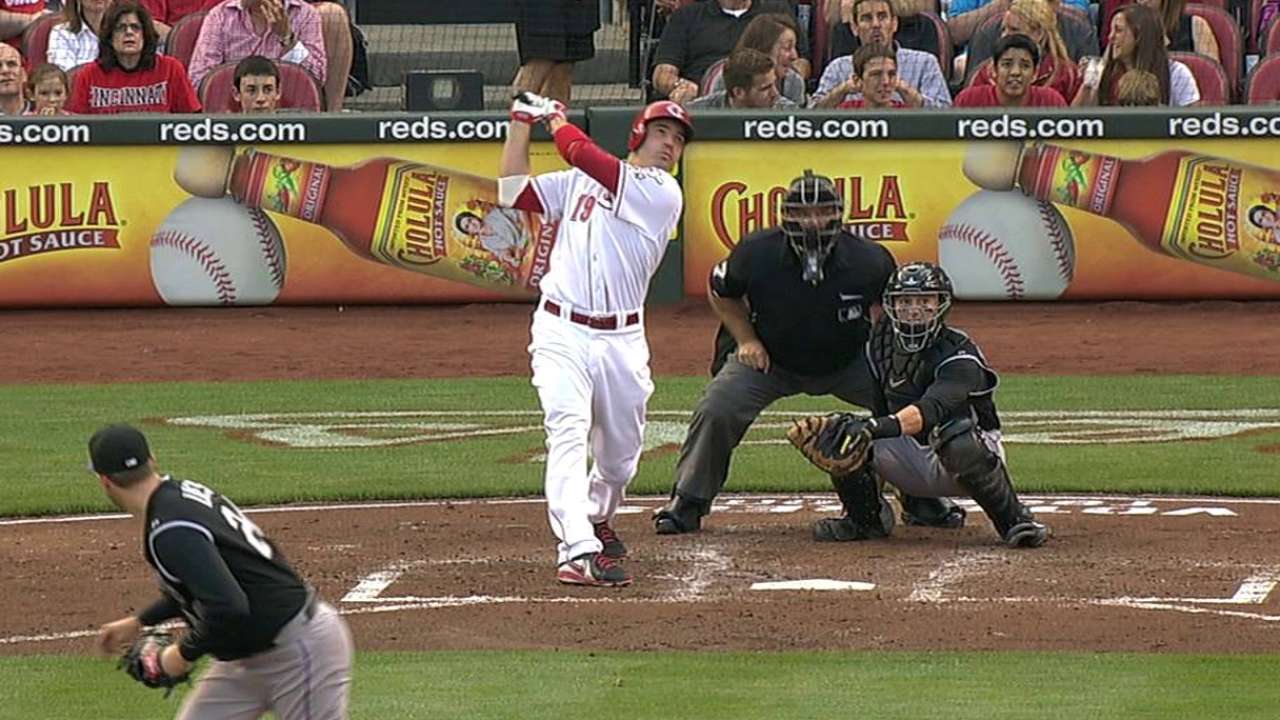 WASHINGTON -- Just when Jay Bruce was deemed ready to return to the field, Joey Votto had to take his place on the disabled list Wednesday.
The Reds announced that Votto was placed on the 15-day disabled list with a distal quadriceps strain, and Bruce was activated after recovering from arthroscopic surgery on his left knee.
Votto's DL stint is retroactive to May 16. The four-time All-Star is batting .257 with six home runs and 12 RBIs in 39 games this season.
"We don't want to give Joey a week off and then have him slightly improved from when we left him," manager Bryan Price said. "We want him to be as close -- we might not be able to get him to 100 percent during the year, but 90 percent would be a lot better than 50 percent."
Bruce had surgery to repair a partially torn meniscus in his left knee earlier this month. Before Wednesday's series finale with the Nationals, Price said the outfielder was "very close" to returning.
Less than an hour before the game, the team then announced that Bruce, who's batting .216 with three home runs in 30 games this season, would be activated.
"He came out great. He feels really, really good," Price said of Bruce's progress.
Bruce, who last played on May 4, was not in the starting lineup on Wednesday. The Reds have an off-day Thursday before opening a three-game series with the Cardinals in Cincinnati on Friday.
Ben Standig is a contributor to MLB.com. This story was not subject to the approval of Major League Baseball or its clubs.