Houston, Compton to host Junior RBI Classics
Tournaments to feature youngsters aged 11-12 from Urban Youth Academies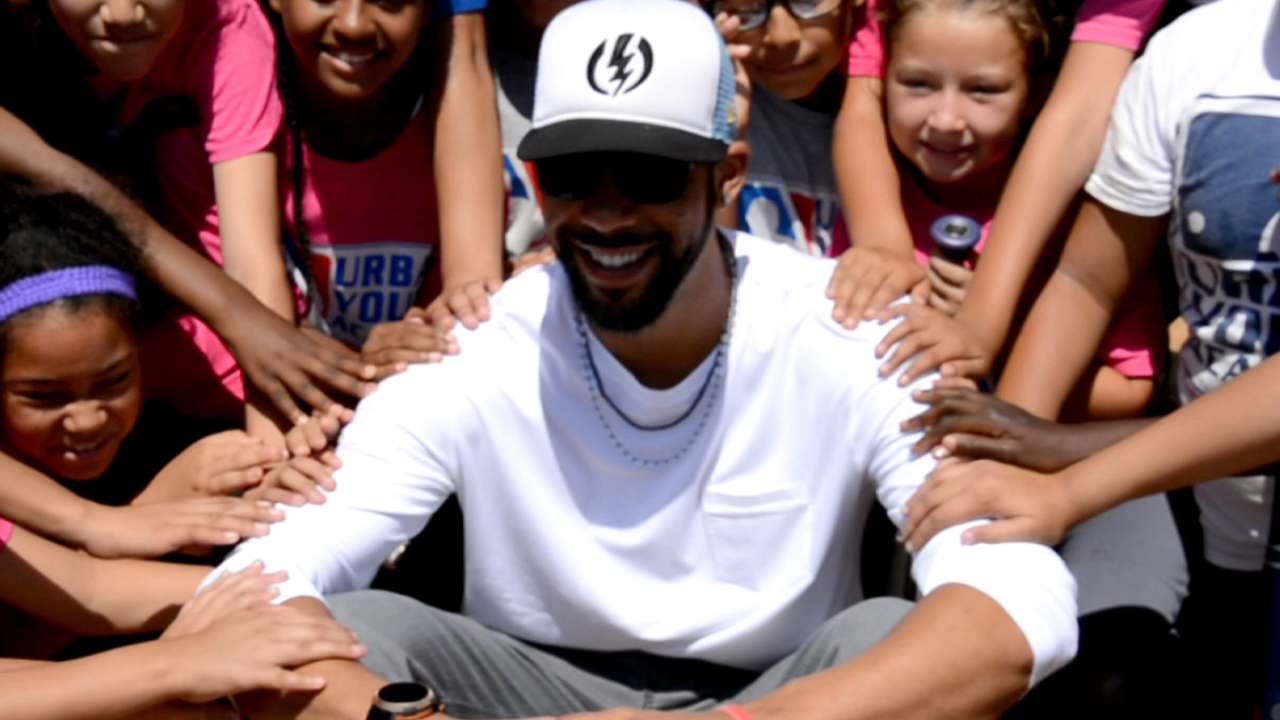 The kids can play.
Major League Baseball announced Wednesday that there will be a pair of youth tournaments for the Jr. divisions of the Reviving Baseball in Inner Cities program.
The RBI program has had tournaments for the age 13-18 divisions, but this will be the first competitive element for the Jr. RBI class, which caters to kids aged 11 and 12. Two Urban Youth Academies -- the facilities in Compton, Calif., and Houston -- will play host to the Jr. RBI Classic Showcase.
The first showcase, co-hosted by the Los Angeles Dodgers Foundation, will be held at the Compton UYA from Saturday-Monday. The second one, co-hosted by the Houston Astros, will happen at the Houston youth academy right after the Civil Rights Game from May 31-June 1.
The junior elements of RBI have always been about installing a love of the game and teaching the fundamentals to younger children, but the showcases will allow them to feel the thrill of competition. The youngsters will also have the opportunity to stay on a college campus during the tournament, which will give them the chance to experience college life well ahead of schedule.
"The Jr. RBI playing divisions are the largest growing sector of the RBI program, so, it is important for MLB to expand opportunities and offer participants a memorable experience," said Tom Brasuell, MLB Vice President of Community Affairs, as part of an official press release. "The new Jr. RBI Classic Showcases will provide enhanced playing opportunities and showcase some terrific young talent, and we thank the Dodgers Foundation and the Astros for co-hosting these inaugural events."
Several Los Angeles area teams will play in the LA Jr. RBI Classic Showcase, and all teams will stay on the campus of the University of Southern California. The teams at the Houston Jr. RBI Classic will stay on the campus of Texas Southern University, and all participating teams will be invited to Minute Maid Park on May 30th to attend the Civil Rights Game played between Houston and Baltimore.
Spencer Fordin is a reporter for MLB.com. This story was not subject to the approval of Major League Baseball or its clubs.