'Valuable information' could end Ellsbury's slump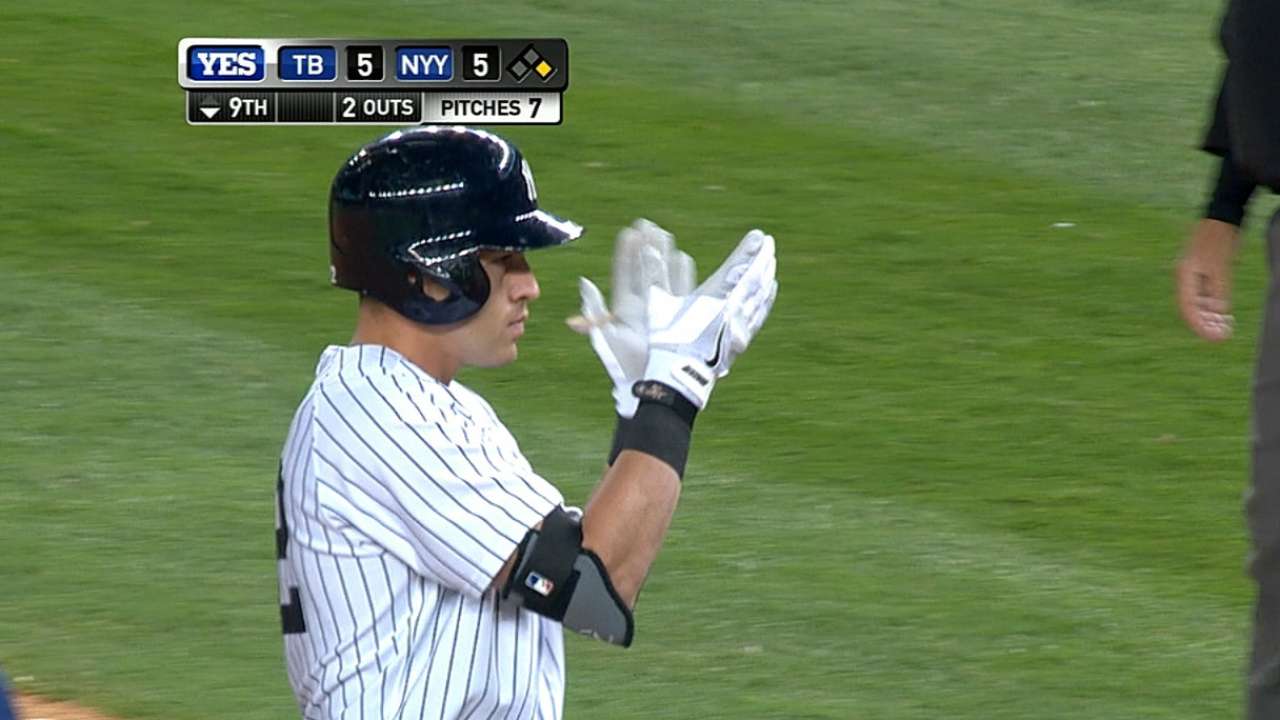 CHICAGO -- Jacoby Ellsbury might have been one of the few Yankees who didn't mind when Wednesday's game stretched deeper into extra innings. The more at-bats Ellsbury gets, the closer he feels to escaping his recent funk at the plate.
Ellsbury started the afternoon hitless in his first four at-bats, dipping deeper into what was a 1-for-27 slump, before stroking singles his last two times up in the Yanks' 4-2 victory over the Cubs.
"That's all I needed; some extra innings to get it going," Ellsbury said.
Hitting coach Kevin Long said that he brought a flaw to Ellsbury's attention early on Wednesday, having studied video of the outfielder's recent at-bats for about an hour.
"He was just late and late and late, and finally I just noticed that his bat was wrapping behind his helmet, creating some length in his swing," Long said. "I showed him the film this morning, and he worked on it in BP. I thought he was a lot better today. It's nice to see dividends right away."
Long said that Ellsbury is "not 100 percent there yet, but made progress today." Ellsbury said that the flaw might have been a reason for his slump, calling it "valuable information."
"It's something we talked about," Ellsbury said. "I felt like I was still swinging at good pitches, still taking for the most part quality swings at the ball. For me, a lot of times I don't want to change too much, because that's when you can get out of sync. We talked about it, but that's what we talk about every single day, just being a student of the game. It was just nice to get some results today."
Bryan Hoch is a reporter for MLB.com. Follow him on Twitter @bryanhoch and read his MLBlog, Bombers Beat. This story was not subject to the approval of Major League Baseball or its clubs.