Florida prep stars meet in state championship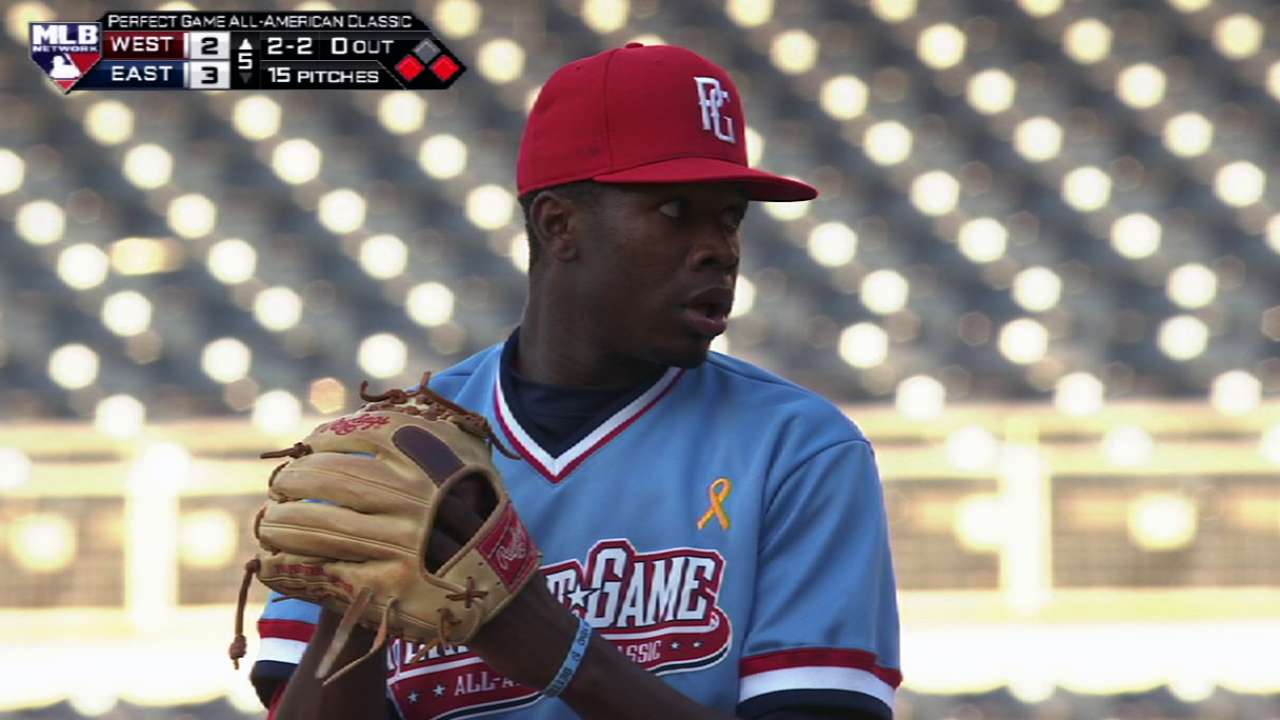 Florida's high school baseball season came to an end over the weekend, with the state final four games played at JetBlue Stadium in Fort Myers. Scouts were closely watching the prospect-laden games in Class 3A. Coral Springs Christian right-hander Touki Toussaint (No. 16), Orangewood Christian second baseman Forrest Wall (No. 53) and North Florida Christian teammates Matthew Railey (No. 55) and Carson Sands (No. 92) were all in action.
Railey and Sands took home the trophy after defeating Coral Springs Christian, 1-0, in the semifinals and Orangewood Christian, 6-3, in the championship game.
Sands has been climbing Draft boards throughout the spring and finished his high school career with another stellar outing in the state semifinals. He threw a six-hit shutout and struck out five batters.
Sands said he worked hard during the offseason to improve. He put on about five pounds and got stronger and more athletic.
"In the offseason, I knew had to get after it in weight room," he said. "I tried to put the team on my back and get some 'Ws' for us on the board. As a senior, you don't want to go out of there not doing your best."
Teddy Cahill is a reporter for MLB.com. Follow him on Twitter at @tedcahill. This story was not subject to the approval of Major League Baseball or its clubs.